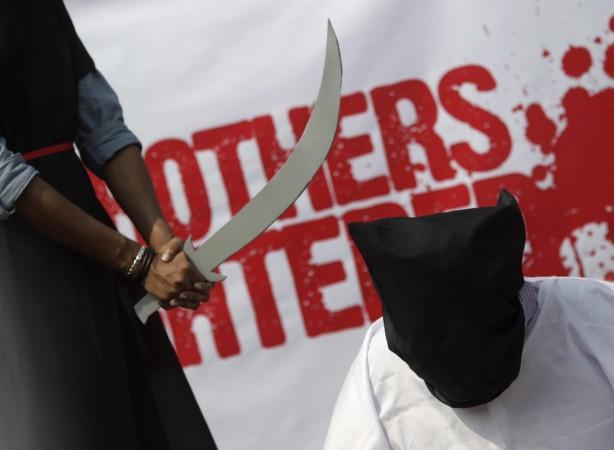 Saudi Arabia beheaded a Pakistani, an Iranian and three Syrians this week for trafficking drugs into the country.
Pakistani national Izzat Khan Tor Qul was executed in Jeddah Governorate on Thursday for smuggling heroin in large quantity into the country, according to a statement by the Interior Ministry. Tor Qul's beheading makes him the second South Asian National to be executed in three weeks in the Middle Eastern country.
According to SPA news agency, the execution order was endorsed by the Court of Appeal and the Supreme Court and a royal order was issued for the execution.
On Tuesday, Raza Abbas Fadhil Aderisawi, an Iranian convict and three Syrian nationals were also beheaded for trying to import Hashish into the country. Aderisawi was beheaded in east of the country, Press TV reported.
The report further identifies the executed Syrian Nationals as Hamoud Fayez Hassoun, Hassan Taha Musalamani, and Youssef Abdullah al-Halqi. Their execution took place in the northern region of al-Jawf.
Reports from the beginning of the year suggest that at least 50 people have been executed in Saudi Arabia so far this year.
While public beheading is a common method of execution in Saudi Arabia, the country has been facing criticisms from human rights group Human Rights Watch (HRW) for its alarming number of executions every year.
In Saudi Arabia, which follows the strict version of Islamic sharia law, offences including rape, murder, robbery, blasphemy, drug-trafficking and apostasy are all punishable by death.
"Any execution is appalling, but executions for crimes such as drug smuggling or sorcery that result in no loss of life are particularly egregious," The Independent quoted Sarah Leah Whitson, Middle East and North Africa Director at HRW. "There is simply no excuse for Saudi Arabia's continued use of the death penalty, especially for these types of crimes."
A total number of 79 beheadings were ordered as punishment in the year 2012 and 2013 according to Death Penalty Worldwide.