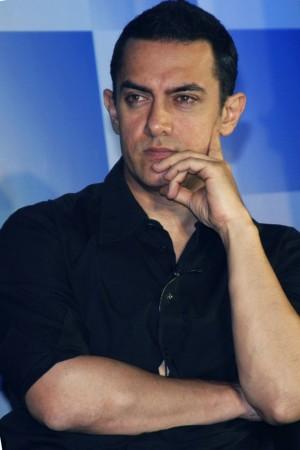 Aamir Khan brought himself a mixed bag of positive response and brickbats from the doctor's fraternity after he debated about the unethical practices by a section of doctors to rob off the ignorant patients' money on his latest TV showSatyamev Jayate.
The Indian Medical Association (IMA) sought an apology from Aamir Khan for allegedly shedding a bad light on the doctors. However, the 47-years-old Bollywood actor outrightly refused to tender any apology, saying that he has not done anything wrong.
Meanwhile, Aamir put forward a brave face by saying that the IMA members can move the court if they want to pursue a legal action against him and that he is ready to reply them accordingly.
"I'm very comfortable if they (IMA) plan to take legal action if they feel that I have done something wrong. Of course, the courts are available for them. My answer is no, I will not be apologising," Aamir told NDTV.
Satyamev Jayate is a TV talk show, co-produced and hosted by actor and director Aamir Khan, which is intended to throw light and enlighten the public on the serious issues that have been daunting the society over the years.
Every week, a social issue is been taken up for debate, while producing live examples of people, who had been a victim of the prevailing irregularities in the country. In one such episodes, Aamir and his team came out with the prevailing malpractices in medical profession - indulged by few doctors to make money.
Last Sunday, during the one-hour-talk-show, the Satyamev Jayate team introduced some people who had been asked to undergo surgeries for the minor ailments, otherwise that could have been cured with medicines.
K.K. Talwar, chairman board of governors, Medical Council of India (MCI) was one among the people to discuss about the irregularities in the healthcare system of the country, on the fourth episode of the Satyamev Jayate. And he is also understood to have appreciated Aamir for his work.
Aamir also said that he received lots of support and appreciations from the senior and wannabe doctors, who wrote him letters thanking for what he did.
"Young medical students have written to me that this is a profession we are about to enter and we are so inspired by your show to do the right thing when we enter the profession," IANS quoted Aamir as saying. "I want to thank these doctors and young medical students whose messages and letters have been most encouraging."