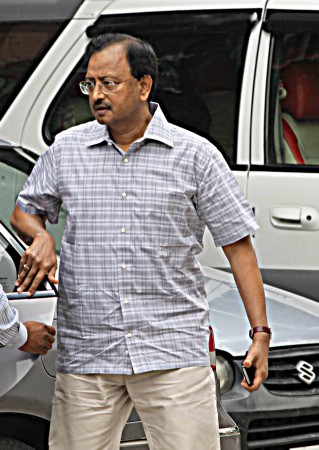 A Hyderabad court on Monday granted bail to the founder of Satyam Computers, B Ramalinga Raju, his brother B Rama Raju and eight others in the accounting fraud case as it also suspended their sentence.
The bail was granted by a metropolitan sessions court. The court had on Friday deferred the verdict on the application filed by the 10 convicts seeking suspension of their sentence and revocation of penalties imposed on them.
The court directed Ramalinga and his brother to pay Rs 1 lakh in personal bond, while the others will have to pay Rs 50,000 for the bail. They were also asked to pay 10 per cent of their fine amount within four weeks.
Special Central Bureau of Investigation court judge BVLN Chakravarthi had on April 9 pronounced all 10 people guilty in one of the biggest corporate scandals involving an Indian company.
While Ramalinga was the founder chairman of Satyam, his brother was the managing director. The others to be setenced were Ramalinga's another brother B Suryanarayana Raju, company's then chief financial officer Vadlamani Srinivas, internal chief auditor VS Prabhakar Gupta, other employees G Ramakrishna, D Venkatpathi Raju and Ch Srisailam along with former PwC auditors Subramani Gopalakrishnan and T Srinivas.
The case had rocked India Inc, leading to a massive upheaval in the software and information technology enabled service (ITES) industry.