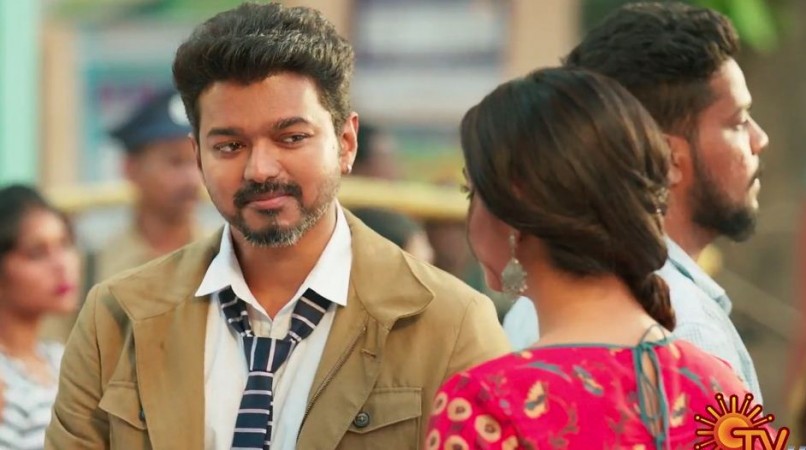 Director AR Murugadoss' Sarkar starring Ilayathalapathy Vijay has taken the ticket counters in the key international markets and crossed $8 million mark at the overseas box office in the six-day first weekend.
Sarkar is one of the most-talked-about Tamil movies of 2018 and the makers have shelled out a hefty sum on its production and promotions. The hype surrounding it had created huge demands for its overseas theatrical rights and some leading distribution houses acquired the rights of different foreign countries for a whopping price of Rs 3.50 crore.
The distribution houses released Sarkar in over 500 screens in various international markets in a bid to cash in on the Murugadoss and Vijay mania. The hype helped the movie register good advance booking everywhere. The film opened to fantastic response and collected approximately over Rs 9.50 crore gross at the overseas box office on the first day of its release.
The AR Murugadoss-directed political thriller received a mixed talk from the theatre and it clashed with Bollywood's big-ticket movie Thugs of Hindostan starring Aamir Khan, Amitabh Bachchan and Katrina Kaif. Both the word of mouth and the clash would take a toll on its collection on the following days. But to their surprise, Sarkar moved undeterred by them and made good collection over the weekend.
Sarkar has collected approximately over Rs 60 crore gross at the overseas box office in the six-day-extended first weekend. Its total stands approximately at $8,223,120 in the international markets. The movie is estimated to have earned over Rs 26 crore for its distributors and recovered 88.13 per cent of their investments. The movie is heading to become hit at the foreign markets.
Ramesh Bala, an observer of Kollywood film trade, tweeted, "#Sarkar rocks Overseas BO.. 6 Days: #USA: $906,970 [₹ 6.62 cr] #UK: £ 386,182 [₹ 3.63 cr] #AUSTRALIA: A$ 420,020 [₹ 2.21 cr] #NEWZEALAND: NZ$ 40,879 [₹ 20.05 lakhs] #FRANCE: 20,555 admissions (Rs 1.13 crore) #UAE/#GCC - ₹ 18.50 cr (5 Days) #Singapore - SG$ 1.01M [₹ 5.33 cr] (5 Days) (sic)."