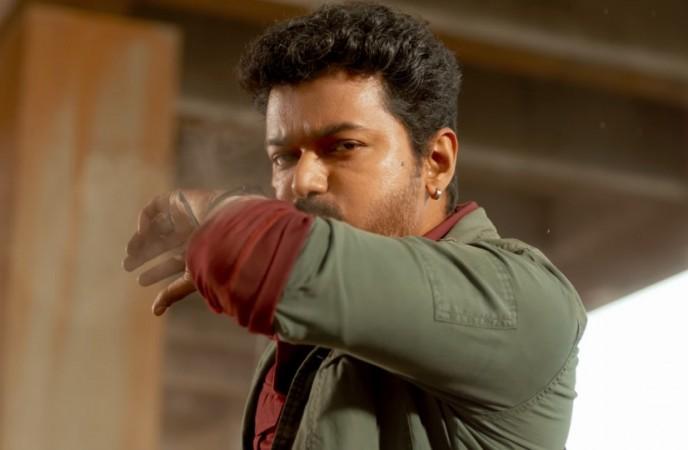 Vijay has once again proved that he is one of the consistent performers at the box office. The reviews from the critics and audience do not matter his films to much extent as he registered sixth century at the box office with Sarkar. It only goes on to show that his star power has the ability to turn an average movie into a hit.
Sarkar was released to a humongous hype on 6 November and opened to mixed reviews. There were fear among the distributors whether the movie might turn out to be a dud as the general audience were not impressed with the content. Yet the flick continued to enjoy good footfalls, leading the AR Murugadoss' film to breach into Rs 200-crore club on its 7th day.
In its home territory of Tamil Nadu, Sarkar has minted Rs 95.4 crore with an estimated share of around Rs 59 crore. The movie should gross over Rs 130 crore to be considered a hit in the state. In Chennai alone, it has collected over Rs 11 crore. Surprisingly, Karnataka has become the second biggest centre for the Sun Pictures-produced film. It has raked in Rs 16.6 crore with a share of Rs 7.3 crore.
From South India, Sarkar has raked in Rs 137.5 crore. Here is the complete area-wise break-up of the film:
Area
Collection
Tamil Nadu
Rs 95.4 crore
Kerala
Rs 12.5 crore
Karnataka
Rs 16.6 crore
AP/Nizam
Rs 13 crore
USA
Rs 7 crore
UK
Rs 4 crore
Canada
Rs 2.3 crore
Aus/NZ
Rs 2.6 crore
UAE/GCC
Rs 16 crore
Sri Lanka
Rs 5.5 crore
Singapore
Rs 6 crore
France
Rs 2.8 crore
RoW
Rs 17 crore
Worldwide Total: Rs 200.7 crore
Looking at the current trends, Sarkar, which has Keerthy Suresh playing Vijay's love interest, is expected to earn a hit status at the worldwide box office. It should mint over Rs 260 crore to become a profitable venture.
The highlight of Sarkar's Rs 200 crore is that it took seven days to breach into the club, while his Mersal had taken 12 days. It has to be seen whether the latest flick beats the lifetime collection of Thalapathy's previous flick, which collected Rs 250+ crore in its lifetime.