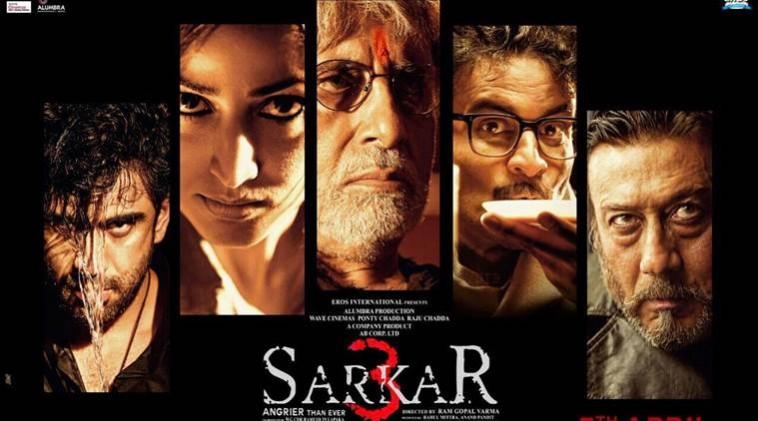 RATING: 2.5
MOVIE NAME: Sarkar 3
CAST: Amitabh Bachchan, Amit Sadh, Jackie Shroff, Ronit Roy, Yami Gautam, Manoj Bajpayee among others
DIRECTOR: Ram Gopal Varma
GENRE: Bollywood political crime thriller
Ram Gopal Varma is known for making gritty movies, and the Sarkar series has been one of his best. However, Sarkar 3 seemed to be a little dull in comparison, despite Amitabh Bachchan appearing angrier than he ever has in the franchise.
STORYLINE
Subhash Nagre (Amitabh Bachchan), who has lost both his sons for his principles to serve people, still lives his life with the same morals, and for the betterment of the masses. He does not do anything that is against the well-being of the commoners, and doesn't let anyone else do it either.
Reliable Gokul (Ronit Roy) and the hot-head Raman (Parag Tyagi) are his most trusted persons in his gang. While the general public considers Subhash Nagre as their saviour, the state government is also supportive of the Sarkar. However, in his pursuit to work for the betterment of the people, Sarkar obviously makes a lot of foes.
A corrupt and powerful businessman wants a plot of land for one of his projects, for which he needs to remove the under-privileged families residing at the location. Knowing that people consider Sarkar as their Godfather, he approaches Subhash with a monetary offer to convince him to relocate the people.
Sarkar obviously rejects the deal, saying, "Main ye nehi karunga aur kisiko karne bhi nehi dunga", which appears to be a trademark one-liner of the series. Meanwhile, Sarkar's only grandson Shivaji (Amit Sadh) comes back to him, and requests him to let him join his work. Although sceptical about his angry nature and intentions, Subhash lets him enter the fold.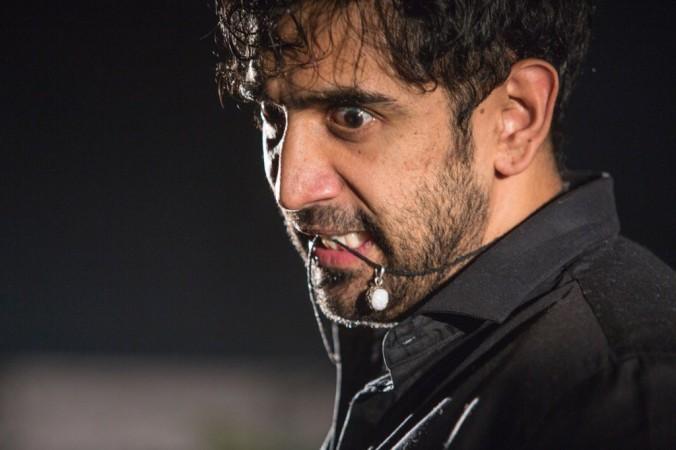 On the other side, the list of Sarkar's enemies gets bigger as opposition political party leader Govind Deshpande (Manoj Bajpayee) wants to eliminate the big man since he stands as a major obstacle in his political career. Michael (Jackie Shroff) is the kingpin of the enemy team, and Annu (Yami Gautam) also has a reason to kill Subhash. They all join forces to eradicate Sarkar, but can "a group of dogs hunt a lion"? That makes the crux of the story.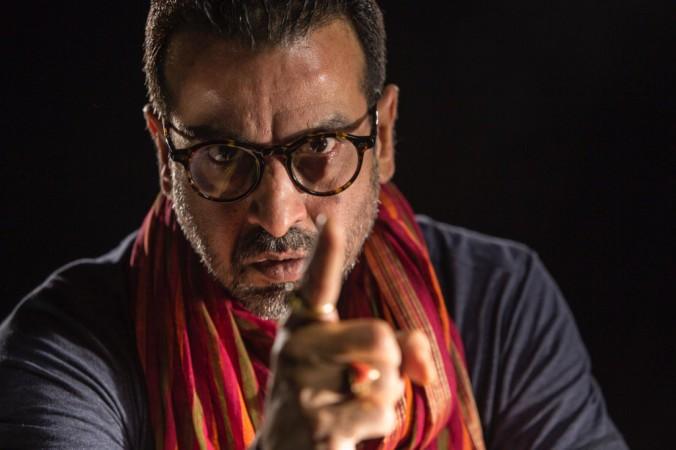 PERFORMANCES
The role of Sarkar is just tailor-made for Amitabh Bachchan, and he proves it this time as well. The veteran megastar is still one of the most popular Indian celebrities, and there is a reason for this. His heavy voice and with those intense expressions make Sarkar the powerful character that he is.
Amit Sadh has also done his job well as the hot-head grandson, who cannot tolerate any bad word for his Dadu. Ronit Roy looks convincing as Sarkar's most-trusted bodyguard. Jackie, who is mostly seen talking over the phone with a bikini-clad woman near him, appears funny at times.
Manoj Bajpayee proves his mettle as an actor yet again. His portrayal of a fake Gandhi-follower is interesting. Yami Gautam has very little to do in the movie except for making some wicked eye gestures, which are not intense enough either. Rohini Hattangadi was thought to have a key negative role in Sarkar 3, but that is definitely not the case.

POSITIVES
Sarkar 3 is an all-in-all Amitabh Bachchan movie, and he is the main driving force in it. His robust personality and those strong dialogues make Sarkar 3 interesting. The climax of the movie is also good as it involves a surprising twist.
NEGATIVES
Apart from Sarkar and Govind Deshpande, none of the characters has the required potential to catch your attention. The script appears dull at times as the narration is rather slow. Also, there are a couple of situations in the movie that go unexplained.

VERDICT
Ram Gopal Varma's Sarkar 3 is a good watch for all Amitabh Bachchan fans. But fans of the Sarkar series may find it a tad disappointing.