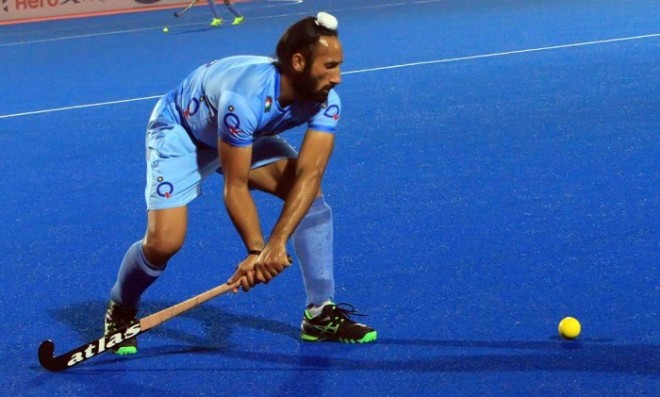 The English hockey player who accused Sardar Singh of sexual harassment has insisted she has enough proof to back her claims after the India hockey captain vehemently denied the claims.
The woman filed a written complaint last week with the Ludhiana Police, with the complainant even claiming she was forced to abort her child by Sardar, who allegedly threatened to leave her if she failed to do so. Sardar rubbished such claims and said he was planning to take legal action against the woman for false allegations.
Despite Sardar's denials, the woman believes she has proof, which will back up her claims.
"I have read and heard all what he is saying to the media. How can he deny that we never lived together? I would like to remind him that I am not illiterate. I have all the proofs, including that of my abortion last year. Even his teammates are well aware of our relationship," the woman was quoted as saying by the Indian Express.
The woman insisted she is not looking to get anything from Sardar, with justice her only requirement.
"I am a well-settled professional in the UK. I have no interest in Sardar's money or fame that he enjoys in India. I am here to get justice and if police fail to lodge an FIR on my complaint, I will move the court," she said.
"The proofs I have are enough to register an FIR on charges of rape and fraud against him. It is an extremely bold step on behalf of a 21-year old woman like me to fly down to India alone and submit a complaint against a man who is a celebrity.
"I have done this because I have proof. Sardar can lie to all, but not himself."
Sardar is presently playing for Punjab Warriors in the ongoing Hockey India League.