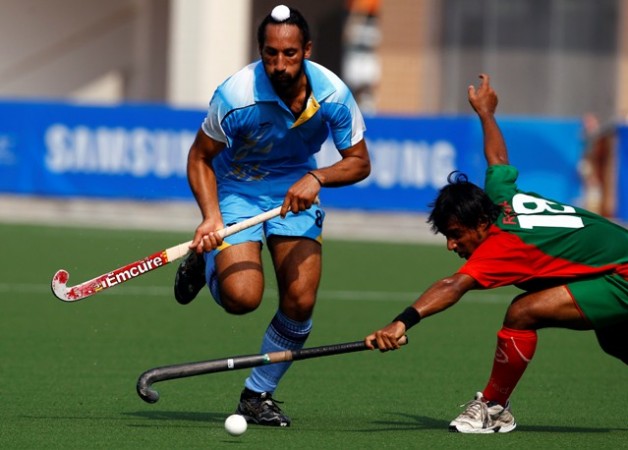 India hockey captain Sardar Singh came under the scanner on Wednesday after an English player of Indian origin accused the skipper of sexual harassment. However the influential midfielder wants to take a legal action against the woman, who filed a complaint with the Ludhiana Police, stating that they were engaged and was even forced to abort their child.
Sardar, who has denied the allegations that have been levelled at him, said the woman got hold of his email passwords and his account was also misused.
"Look, last time when I was playing in Spain, she had access to my emails as earlier my friends used to use these. Later she procured passwords from them. Some tweets were also misused which were attributed to me. She had also announced through Twitter that we will get married soon, at that time we were playing in Spain." PTI quoted Sardar as saying.
Apart from such allegations, the woman even stated that Sardar asked her to abort their child against her will.
"No such thing happened. As far as I can recall, no such thing happened. I am learning this from you and from her. When the report comes, whatever next step is to be taken, I will keep you informed," Sardar said.
The two were first said to have met during the London Olympics.
Such allegations might disturb Sardar and he might not be able to concentrate in the ongoing Hockey India League, where he captains the Punjab Warriors. Sardar said he will take legal action depending on what the police has to say on the matter.
"My entire focus is on hockey. The allegations levelled are false. When [the police] report comes, I will see what legal action is to be taken," Sardar said.