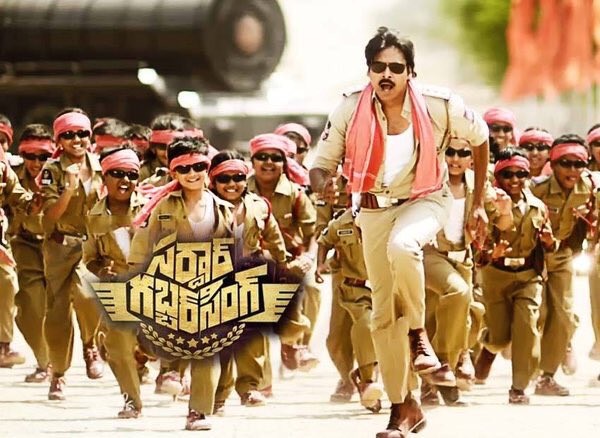 The release of "Sardaar Gabbar Singh" (SGS) is likely to be postponed, recent reports suggest. This may lead to a major shuffle in the release dates of big ticket movies like "Sarainodu," "Brahmotsavam" and "A...Aa."
Pawan Kalyan and Sharrath Marar, who have jointly produced "Sardaar Gabbar Singh," had recently announced that the movie will be released April 8. But latest reports suggest that the movie is now likely to hit the screens April 15. Though the makers are insisting that the movie, which stars Kalyan and Kajal Aggarwal, will be released as scheduled, industry sources say the shooting is yet to be completed. The film unit left on Wednesday evening for Europe where they will reportedly shoot two duet songs.
However, even if they speed up the filming, they will not be able to wrap it up by April 5, Great Andhra reported. It would also be difficult for them to complete the post-production works and get the censorship certificate within the next three days. Hence Eros International is said to be looking for an alternate release date, which could be April 15.
A number of eagerly-awaited Telugu movies are slated for release a couple of weeks after "Sardaar Gabbar Singh" hits theaters. If the news about its postponement comes true, it will play havoc with the other release dates.
Heartthrob Allu Arjun's "Sarainodu" was initially scheduled for release April 8, but the makers postponed it by two weeks to avoid a box office clash with "Sardaar Gabbar Singh." Mahesh Babu's "Brahmotsavam," Sai Dharam Tej's "Supreme" and Nithin-Samantha's "A.. Aa" are scheduled to be released in May. The delay of "Sardaar Gabbar Singh" will affect the prospects of all these movies.