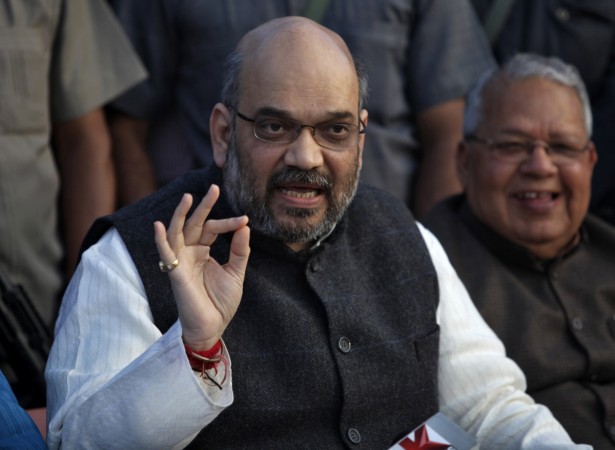 The terror angle that BJP president Amit Shah gave to the Saradha chit fund scam is not being supported by his party. Jitender Singh, the Minister of State with the PMO, in a written reply to the Parliament made it clear that there was no evidence to prove that the Saradha money was used for terror activities.
"The investigation has so far not revealed any transaction where money was routed to Bangladesh to fund terrorist activities," said Singh in a response to a question by BJP MP Pralhad Joshi.
The minister flatly denied the government having sought details of the probe into the Saradha Chit Fund Scam after reports indicated that a part of the money was routed to Bangladesh to fund terror, reports NDTV.
While addressing a rally in Kolkata on Sunday, Shah had said that the Saradha Chit Fund money was used in the Burdwan blast and that the NIA (National Investigation Agency) was not being allowed to probe the blast properly. He also added that hurdles were being created in order to save the Trinamool Congress (TMC) leaders who were involved in the blast.
The BJP leader accused West Bengal Chief Minister Mamata Banerjee of stalling the investigation by NIA into the 2 October blast in Burdwan.
The Saradha Group that operated a Ponzi scheme offering huge returns of 40 percent collapsed last year, leaving lakhs of small investors bankrupt in West Bengal and Odisha.
Three TMC leaders including Kunal Ghosh, who has alleged the role of Mamata Banerjee in the scam, have been jailed for their alleged links with the Saradha Group.