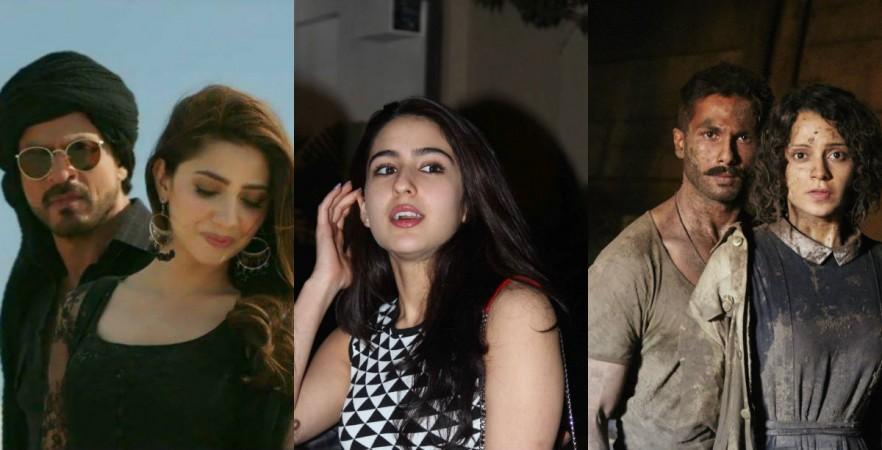 Bollywood never fails to surprise with new gossips. The recent buzz is that Sara Ali Khan will not be a part of Student of the Year 2, but will be launched solo by Karan Johar in other movie. Earlier, it was reported that she replaced Disha Patani in the film.
Also read: Saif Ali Khan reveals daughter Sara Ali Khan's Bollywood plans
Also, Saif Ali Khan confirmed that she will be launched by KJo, but he didn't say which film. "Saif has done no such thing. Saif only said his daughter Sara will make her debut in a Dharma film. That's a fact. Saif didn't say anything about Student Of The Year 2. Karan Johar has taken on himself the task of introducing Sara to the silver screen. During the last one year, Karan has offered Sara EVERY Dharma production including Karan Malhotra's comedy with Hrithik Roshan (which has now been shelved) and Student Of The Year 2," Bollywood Life quoted an insider as saying.
"It's very clearly a two-heroine one-hero film with Tiger Shroff playing the male lead. Sara will make her debut only in a solo-heroine film. Because of the media pressure, Karan is getting very anxious about Sara's debut. He has taken on the responsibility of introducing her. And he wants Sara to be as successful as his other Student Of The Year debutant Alia Bhatt. The correct vehicle for Sara's debut is awaited," the source added.
Apart from Sara Ali Khan, Bollywood has more gossips and news on its way. Take a look:
Kiara Advani's next with a star kid
M.S. Dhoni: The Untold Story-starrer Kiara Advani will be seen next in Abbas-Mustan's Machine. She will be sharing screen space with a star kid, who is none other than Abbas' son, Mustafa. The trailer of Machine has recently released and the actors look phenomenal in it.
Varun Dhawan meets Sachin Tendulkar
Varun Dhawan had a fan moment when he met Sachin Tendulkar at Mehboob studio. The buzz is that the actor will hold a special screening of Badrinath Ki Dulhania only for the ace cricketer, who has praised the trailer when they met.
"This time when I met him, he asked me what film I was doing and I told him about Badrinath Ki Dulhania. He told me that he'd seen the trailer. So I offered to hold a special screening for him if he would like to watch the film. I will do it any time, if he is in town," Deccan Chronicle quoted Varun as saying.
Shah Rukh Khan's Raees release
The superstar is flying high with the success of Raees at the box office and now, it will earn more as it is set to be released in Egypt and Jordan. Shah Rukh took to Twitter to make the announcement. He tweeted: "Raees releases in Egypt & Jordan today. Hope u all enjoy it & thanks for watching Indian films. My love to u all."
Rangoon's last-moment editing
According to DNA, a source informed that 70 shots from the movie Rangoon have been removed after it was censored and certified a month ago. Slated to be released on February 24, Rangoon features Shahid Kapoor, Kangana Ranaut and Saif Ali Khan. The original length of the Vishal Bhardwaj directorial was two hours and 47 minutes after censoring, but now it is two-hours-and-34-minutes long.