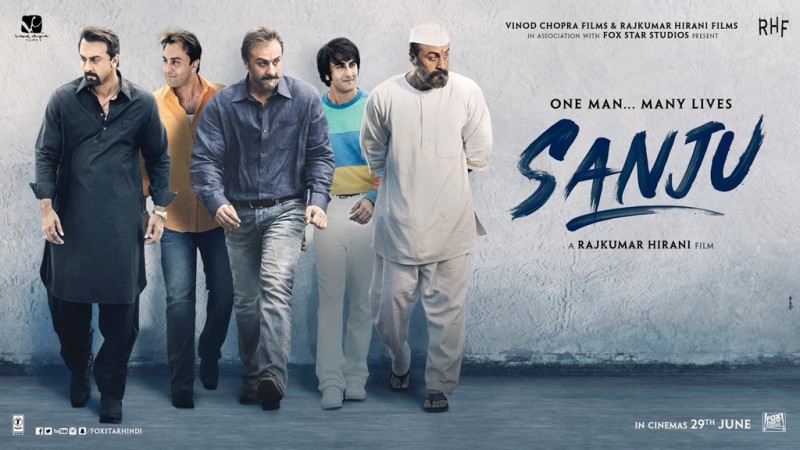 The trailer of the much-awaited Sanjay Dutt biopic film starring Ranbir Kapoor was finally released on May 30, and the response is filled with praises. The film is based on different phases of Dutt's life. After the release of the trailer, Dutt started receiving multiple calls from close friends and family. The trailer has given a trip down the memory lane to all the people who have been in Dutt's life.
The trailer takes you on an emotional trip from happiness, excitement and joy to sadness, frustration and anger.
Ranbir Kapoor was showered by praises from fans and various Bollywood celebrities for his spectacular acting skills. The actor seemed to fit perfectly into Sanjay Dutt's role and took the audience by surprise with the amazing resemblance to Dutt's looks.
Talking about the trailer, Ranbir Kapoor was quoted by Pinkvilla as saying, "We have worked on this film for two years. Through the trailer, we tried and represented the best version of the film as we can excite the audience. I always had belief in film, script and in Raju (Hirani) sir's vision, so it's way bigger than the trailer for me. The trailer is a just short window of what's going to come in the film."
The actor also revealed his father Rishi Kapoor's reaction to the trailer. Ranbir said, "being my father, he is also an actor whom I really admire and respect, so when Raju sir recorded his reaction and sent it to me, that time I was shooting for another project. My father never tells me on my face that I have done a good job... Not that I am expecting that, but when you hear such words from him not only because he is my father but also he is an actor I love, it was an incredible experience for me."
"It really moved me and made me emotional because every father wants his son to do well but my father is very careful that he doesn't give compliments for free. He always tells me that you need to improve and work harder, so this was a wonderful gift," he added.
Sanju is written and directed by Rajkumar Hirani, and also stars Paresh Rawal, Manisha Koirala, Vicky Kaushal, Sonam Kapoor and Dia Mirza, amongst others.
The film is produced by Vinod Chopra Films and Rajkumar Hirani Films in association with Fox Star Studios. Sanju will release on June 29.