The teaser of Sanjay Dutt's biopic titled Sanju was released recently, and it got everyone talking about the film. Ranbir Kapoor plays the lead, and the movie is directed by Rajkumar Hirani.
The teaser and poster of Sanju showed Ranbir sporting several looks of Sanjay, right from his initial days in the industry to his current avatar as a 58-year-old man.
The movie will apparently showcase all the major happenings and controversies in his life. Be it about his numerous affairs, his drug addiction, or his jail term for illegal weapons possession, the movie Sanju will show it all.
Although it's all in all a Ranbir Kapoor starrer, there are a number of other important characters that called for an ensemble star cast. The movie Sanju will reportedly include characters of Salman Khan, Sunil Dutt, Nargis Dutt, Maanyata Dutt, Tina Munim and a journalist among others.
Here is a compilation of potential actors playing the characters:
Ranbir Kapoor as Sanjay Dutt
Ranbir will portray the lead character of Sanjay. The actor apparently worked really hard for this film, as he had to undergo numerous transformations, not just in his appearance but also physically. And going by the teaser, Ranbir certainly nailed all the different looks of the actor.
Paresh Rawal as Sunil Dutt
Sanjay was very close to his father Sunil, who died in 2005. Paresh Rawal will play the character of the popular actor and politician. Some pictures of Paresh in the avatar of Sunil were also leaked from the sets of the film, and he looked very convincing in the role.
Manisha Koirala as Nargis Dutt
The character of Sanjay's mother Nargis Dutt will be played by Manisha Koirala. She died in 1981 after suffering from pancreatic cancer. Manisha's look from the film was also out some time ago, and the makeup artiste certainly did the job well.
Jim Sarbh as drug dealer
Although it was earlier speculated that Jim Sarbh would play the character of Salman Khan in the film, he actually plays the role of a drug dealer in Sanju.
Dia Mirza as Maanayata Dutt
The role of Sanjay's current wife Maanayata Dutt will be helmed by Dia Mirza. Maanayata is the actor's third wife. Sanjay's first wife Richa Sharma died in 1996, following which he had tied the knot with Rhea Pillai in 1998, but they got divorced in 2005. Sanjay then married Maanayata in 2008.
Sonam Kapoor as his ex-wife
Before marrying Maanayata, Sanjay had married two other ladies - Richa Sharma and Rhea Pillai. Sonam plays the character of one of his ex-wives.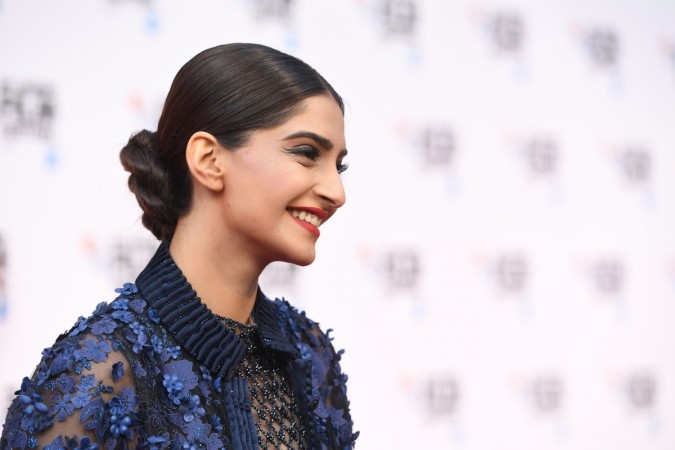 Vicky Kaushal as Sanjay's childhood friend
Vicky will portray the character of Sanjay's one of childhood friends, as Hirani reportedly confirmed during the teaser launch event.
Anushka Sharma as film-maker
Anushka will be seen as a film-maker, who approaches Sanjay in order to make a film on him. Apparently, she plays the character of the actual director Rajkumar Hirani himself.
Karishma Tanna as Madhuri Dixit
Karishma Tanna has a role in the movie Sanju, and rumors suggest that she will play the character of Madhuri Dixit, with whom Sanjay reportedly had a controversial affair. However, there is no mention of Karishma in the credit list of the teaser.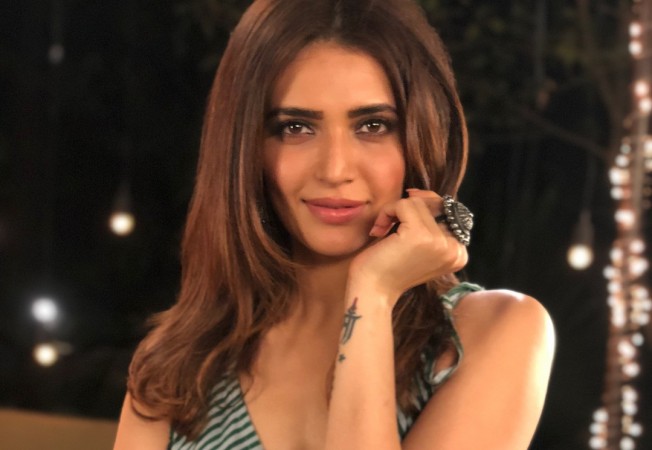 Boman Irani as Sanjay Gupta
Boman Irani also has a cameo in the film, and he will be seen playing the character of Sanjay's good friend Sanjay Gupta, who had directed Kaante.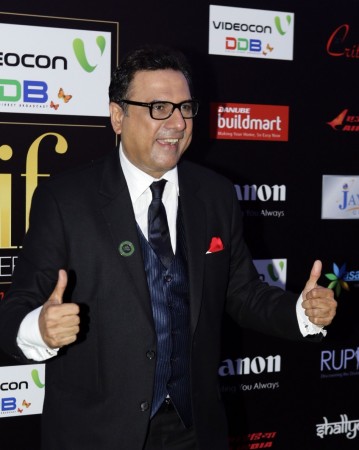 (Disclaimer: Not all the characters mentioned here are officially confirmed by the makers of the film)