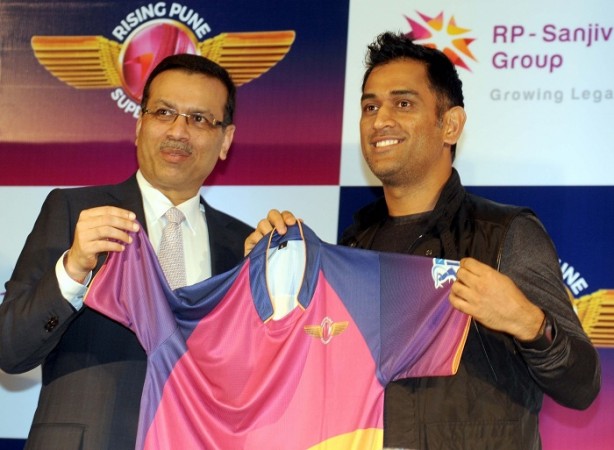 Industrialist Sanjiv Goenka seem to be enjoying his association with sports. After his successful tryst with Atletico de Kolkata in the Indian Super League (ISL), he has bought a team in the Indian Premier League (IPL) as well — Rising Pune Supergiants (RPS).
The chairman of the RP-Sanjiv Goenka Group, which owns multi-vertical brands like Spencers and CESC, is now looking forward to buying a foreign football club. A football academy in Kolkata is also in the pipeline.
"Hypothetically, it could be buying a football club overseas. We could look at it," Goenka was quoted as saying by The Economic Times.
Investing at the grass-roots level of football will help youngsters who want to pursue football as a career, feels Goenka.
His investement in Indian football yielded positive results when his co-owned team Atletico de Kolkata were crowned champions of the first edition of the ISL in 2014.
In the second season, Atletico de Kolkata came really close to qualifying for the final. Unfortunately, they bowed out of the tournament following a 3-2 defeat at the hands of Chennaiyin FC.
Now he is hoping his stint in the IPL will also be successful. He has every reasons to think so, as none other than MS Dhoni will lead the RPS side for the next two editions of the IPL.
The Pune-based franchise has an array of superstars from the world of cricket, and Dhoni has already said RPS have a balanced side. They are a side which can go a long way in this forthcoming edition of the IPL.
Meanwhile, RPS are yet to name a sponsor for the upcoming season of the IPL. The RP-Sanjiv Goenka Group's in-house brands like Spencers and CESC will also bid, along with other sponsors.
"We are close to signing one brand. In-house brands will bid as any other brand. Whether they will get (the sponsoring rights), time will tell," Goenka added.