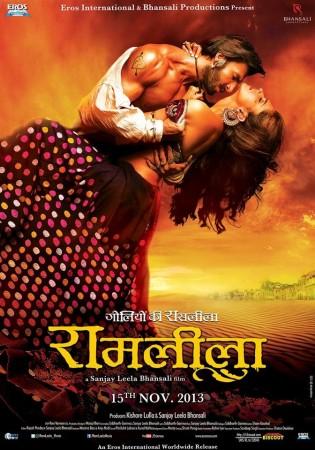 Director Sanjay Leela Bhansali and actors Ranveer Singh and Deepika Padukone are in legal trouble for 'inciting communal violence' and promoting 'obscenity' in the upcoming film 'Ramleela.'
An FIR has been lodged at Shyam Nagar police station, Jaipur on Sunday after a complaint was filed in the additional chief metropolitan magistrate. The stars have been booked under the Indian Penal Code (IPC) Sections 153(a) (Promoting enmity between different groups on grounds of religion), 292 (Obscenity), 295 (Injuring or defiling place of worship, with intent to insult the religion of any class) and 298 (Uttering words, etc, with deliberate intent to wound religious feelings).
The complainant, RB Yadav, has sought for action against Bhansali, Singh and Padukone, stating that the film hurt religious sentiments, instigated hatred toward other religion and groups and also promoted obscenity.
There was no formal reaction by the three stars in relation to the FIR. But a source close to Bhansali told DNA that Yadav might have misunderstood the trailer of Ramleela.
"How can 'Ram Leela' incite enmity on grounds of religion when everyone in the film belongs to the same religious community? Both Ranveer and Deepika are Hindus in the film and so are all the other characters. There is no character, major or minor, belonging to any other community in 'Ram Leela,'" the source said.
Since the release of Ramleela's trailer last week, the movie has drawn flak from various Hindu extremist groups. Rashtrawadi Shiv Sena activists staged protests and burned the movie's posters in New Delhi on Sunday.
The movie will hit the screens on November 15. 'Ramleela' is an adaptation of Romeo and Juliet by Shakespeare in a backdrop of aggressive times in Gujarat. The tale embodies the colours of the state and Sabyasachi Mukherjee has been roped in to design the costumes. Padukone reportedly wears a 30 kg ghaghra with a 50 metre ghera (flair).
Watch the trailer: