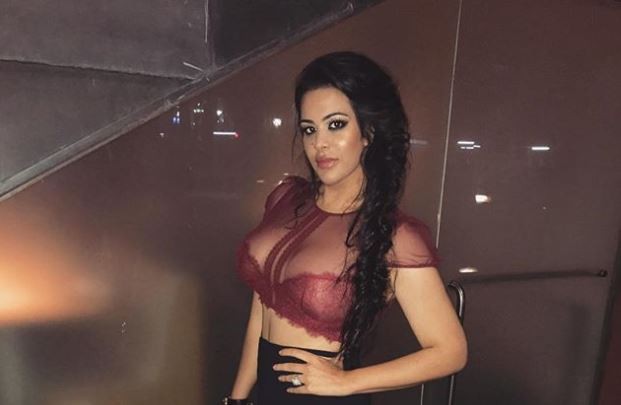 Sanjay Dutt's daughter Trishala Dutt is a glam diva on Instagram as most of her photos have a lot of oomph factor. However, it appears that daddy Sanjay likes to see his daughter minus the oh-so-hot factor on social media.
For a change, Trishala shared a "normal" picture on Instagram where she was seen at a store. Unlike most of her photos on the internet, Trishala, in her latest post, is seen just like any other common girl.
However, it is the caption on the photo that attracts more attention. "Here's a "normal" casual looking picture of me. @duttsanjay [sic]," she captioned it. This caption clearly says that Sanjay wanted to see Trishala appear "normal" on Instagram. The term "normal" here appears to be Trishala sans her hotness quotient.
Sanjay's daughter 29-year-old daughter is known for posting sizzling pictures on Instagram, and she certainly nails it in all the photos with her hotness. However, like most other female celebrity, she also has to deal with online trolls a lot of time.
Flaunting her badass self, Trishala had once trolled back an online stalker, who had called her "ugly bitch". One Instagram user repeatedly messaged her asking for a dinner date, but when Trishala did not respond to him, he called her "ugly bitch".
Trishala then shared a screenshot of the abusive message and trolled him back writing, "I think @salmannaseer786 feels bad I didn't respond to him and accept his "date" to take me out so he called me an ugly bitch. SMH.... funny how I didn't seem so ugly a few minutes before he started to feel some typa way I don't understand you children, do you not know how to accept rejection? I KNOW this isn't your first time being ignored boo. Gross. I would never even throw a dog bone at you bro. [sic]"
Check some of Trishala's gorgeous pictures on Instagram: