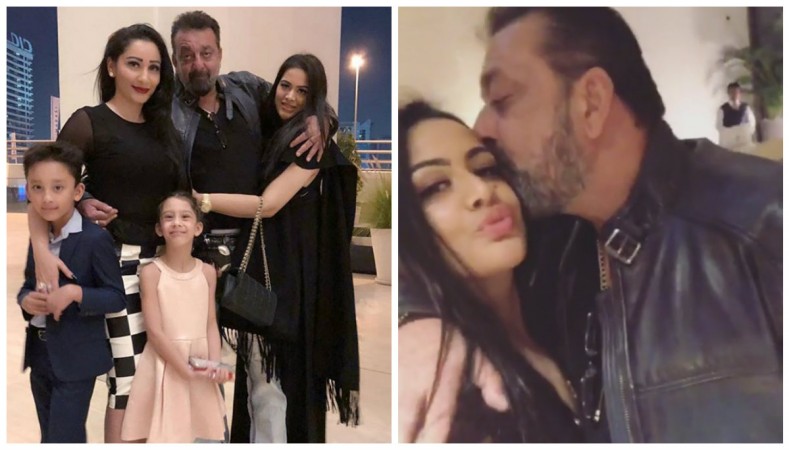 Sanjay Dutt is leading a happy life with his wife Maanayata Dutt and his two kids. The actor is all set to celebrate the new year with them in Dubai, and his joy doubled as his daughter Trishala Dutt has also joined them.
The entire Dutt family came together for the first time in Dubai. Both Maanayata and Trishala shared photos on social media, and they are just beautiful.
The pictures together go with the perfect caption "complete Dutt family". Trishala is Sanjay's daughter from his first wife Richa Sharma. Sanjay had married her in 1987, but she had passed away due to brain tumour in 1996.
Born in 1988, Trishala lives with her grandparents in the United States, following a custody battle with Dutt post his wife's death. Hence, the father-daughter do not get to be with each other often.
However, Sanjay made sure to spend this new year with his complete family. Apart from the group photo, there are some selfies too featuring Sanjay and Trishala.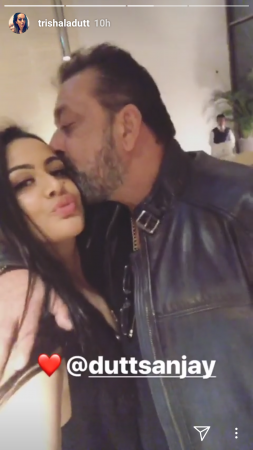 Earlier, Trishala had shared a picture where she had looked extremely hot. While the picture had gone viral on social media, she had disabled the comment section to avoid nasty remarks.
However, Trishala has always been upfront and straightforward when dealing with online trolls. Once an online stalker harassed Trishala, but she took to Instagram to shame him.
One Instagram user messaged Trishala on social media asking whether she is the daughter of Sanjay. He also asked her out for a dinner, but when she did not reply to his messages, he called her an 'ugly bitch'.
She then taught him a lesson by sharing a screenshot of the message saying, "I think @salmannaseer786 feels bad I didn't respond to him and accept his "date" to take me out so he called me an ugly bitch. SMH.... funny how I didn't seem so ugly a few minutes before he started to feel some typa way I don't understand you children, do you not know how to accept rejection? I KNOW this isn't your first time being ignored boo. Gross. I would never even throw a dog bone at you bro."