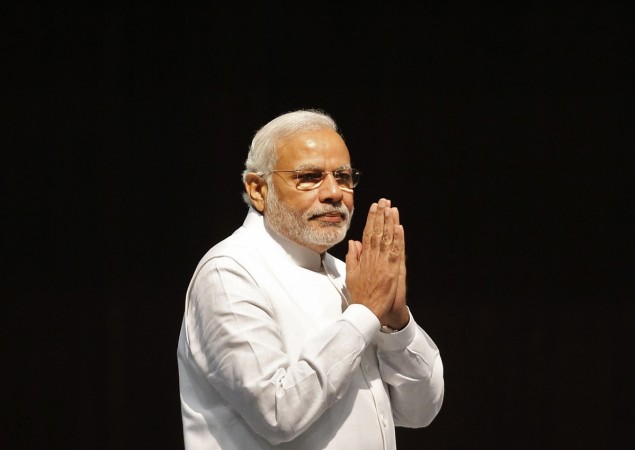 Prime Minister Narendra Modi has launched a campaign called #Sandesh2Soldiers asking people to reach out to the Indian Army through letters and gifts on Diwali this year.
A four-minute video released on Saturday by the PMO shows a child writing a letter to an unnamed soldier. The video also shows Modi asking citizens to send greetings to the forces, who spend their lives for "our happy and peaceful lives" trying to defend the country.
The PMO is hopeful that the video will make waves on social media platforms like Facebook, Twitter and YouTube.
"Holistic campaign will be launched to urge and invite people to send letters and messages to the armed forces," the Indian Express quoted a source as saying. Sending greetings to the armed forces on Diwali was PM Modi's idea. He wanted "to explore how we can make sure that citizens write to soldiers and convey their emotions and gratitude."
The campaign will focus on the "need to involve the entire population in the cause and increase public interaction with the armed forces."
The PM will also read some of the messages during his weekly radio programme Mann Ki Baat, sources added. Doordarshan and All India Radio will air special programmes, which will also be endorsed by celebrities, for the campaign.
Citizens can also send their messages and greetings through the Narendra Modi mobile app, MyGov app, and through the radio.
PM Modi has time and again focused on the forces and urged citizens to do the same. He celebrated the last two Diwalis with the armed forces. Women ministers in his cabinet also celebrate Raksha Bandhan with the soldiers at the borders.
The PM recently urged people to "develop a tradition to show respect to our defence forces" while addressing an audience at the inauguration of a war memorial in Bhopal.