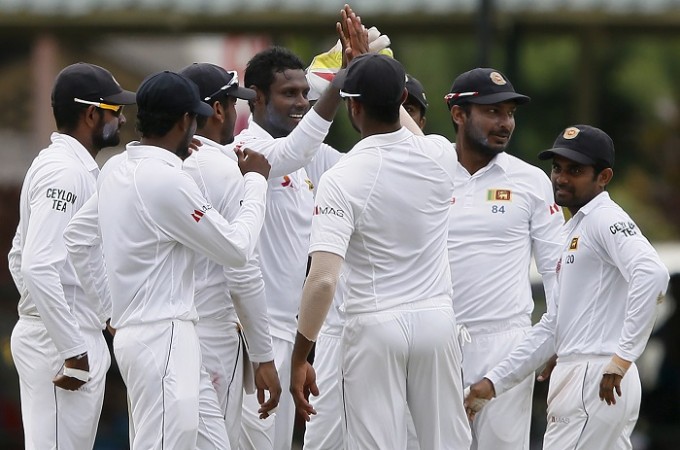 In the last 22 years, India have failed to register a Test series win in Sri Lanka and the men in blue are eager to improve upon that record with the island nation hosting Virat Kohli's men for a three-match Test series starting 12 August.
Though Sri Lanka might have lost their last series against Pakistan at home, make no mistake, the island nation are one of the strongest sides while playing in front of their home fans, and with India possessing some quality cricketers, the series promises to be an interesting one.
Former Sri Lanka cricketer Sanath Jayasuriya is hopeful of a victory for the home team against India.
"It's going to be tough for us for India plays good cricket and it is playing well at the moment. But in our conditions, our players are also good," Sanath Jayasuriya told the Hindu.
"India coming to Sri Lanka is very important to Sri Lanka cricket, I hope Sri Lanka plays good cricket during the three-Test series."
This series against Sri Lanka could prove to be India's biggest chance of clinching a win as the home team are in a rebuilding phase with some key players such as Mahela Jayawardena and Tillakaratne Dilshan retired. and Kumar Sangakkara, who will retire after the second Test match at Colombo, set to do so soon.
Despite the absence of these big players, they have a decent lineup, capable of giving India a run for their money.
"At the moment, you have to understand that Sri Lanka is going through a bit of a lean period after the retirement of most of our senior cricketers — Sangakkara, Mahela and Dilshan. We didn't do well, but we have enough cricketers to come back and do well," said Jayasuria.
The retirement of the stalwarts have put Sri Lanka in a precarious position, for these cricketers were carrying Sri Lanka cricket on their shoulders for more than a decade. Now, they need to bring in some youngsters into the team and build a strong unit for the future.