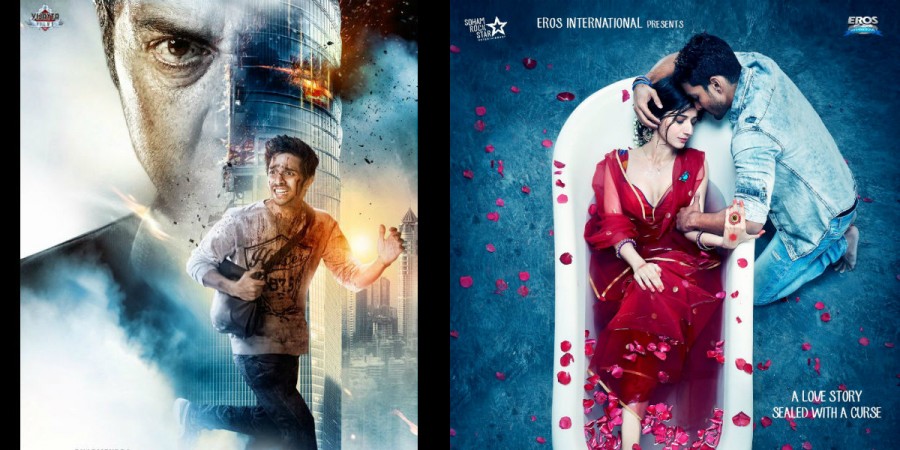 Romantic film "Sanam Teri Kasam" starring Harshvardhan Rane and Pakistani actress Mawra Hocane has received mixed reviews from critics.
"Sanam Teri Kasam" is a romantic film helmed by director duo Radhika Rao and Vinay Sapru. Telugu actor Harshvardhan Rane is starting his new Bollywood innings as a lead actor with "Sanam Teri Kasam", while Pakistani actress Mawra is making her debut in the Hindi film industry.
The storyline of "Sanam Teri Kasam" is about an ugly girl who gets a makeover just like Mona Singh's character in popular television show "Jassi Jaisi Koi Nahi". While the television show impressed several viewers and remained on top of the TRP rating chart, the film fails to create the same magic on the big screen.
The music of "Sanam Teri Kasam" and lead actors' chemistry create magic, but overall the film is a below average entertainer, according to reviews.
Read on to find what critics have said about "Sanam Teri Kasam":
Film critic Taran Adarsh tweeted: #SanamTeriKasam is embellished with a sensitive story, top notch performances by @harsha_actor and @MawraHocane and melodious soundtrack.
Sreeju Sudhakaran of BollywoodLife.com said: "There are ample moments that showcase the natural chemistry of the leads Mawra and Harsh. In fact their pairing sort of reminds you of Aditya Roy Kapoor and Shraddha from Aashiqui 2"
Saibal Chatterjee of NDTV said: "The makers of Sanam Teri Kasam are embarrassingly outdated in their thinking â€" they would have us believe that all that a Parthasarathy girl has to do to attain salvation is become a Parihaar. Which century do they live in? Sanam Teri Kasam is excruciatingly painful. The torture it inflicts has as much to do with its length as with what transpires between the start and end points."
Bollywood Hungama review read: "SANAM TERI KASAM is a decent assortment of good performances and superb music. However, the excessive length of the film will act as a biggest single drawback at the box-office."
Surabhi Redekar of Koimoi.com said: "The makers of Sanam Teri Kasam try hard to give you a love story that hooks you in emotionally. For a Bollywood debut, both Mawra Hocane and Harshwardhan Rane put up a decent show."