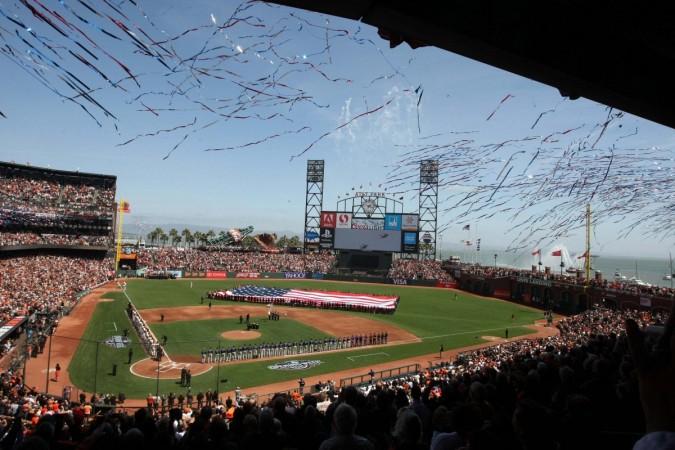 San Francisco Giants or the Giants have announced that it will be making Wi-Fi available to all the fans coming to watch the game at its home, AT&T Park.
It is no doubt that baseball is one of America's favourite pastimes, and the Giants will be now be adding one more title to their kitty – having the home stadium connected. It in fact has the highest number of hotspots per seat.
The league's CIO, Bill Schlough however believes that Wi-Fi is one of the six fundamentals when fans come to watch the game. "There are six fundamental things you need when you come to a game...A game, a seat, a video board, food, restrooms and a wireless network. We do feel like it's fundamental," CBS News quoted him as saying.
The Giants are the first professional sports team to install the Wi-Fi at AT&T Park. Currently, there are 1,302 hotspots in the stadium running on a shared 1-gigabit connection. These hotspots will be raised to around 1,700 by next season, it was reported.
"This season, the crowd in San Francisco has chewed through 1.14 terabytes of data each game. That's equivalent to around 3.2 million social media updates," it was noted.
The AT&T Park has recorded a big data usage among fans this season, with nearly "1.14 terabytes of data each game," which can be compared to about "3.2 million social media updates." It must be noted that the Giants have 43 home games this season, and this will naturally add more terabytes of data already recorded.
Agreeing in his own way that baseball could be boring at times during the game, Schlough admitted, "We're not arrogant enough to think that people are going to come to a game and just be riveted the whole time. In a three-hour game there's probably 20 to 25 minutes of action."