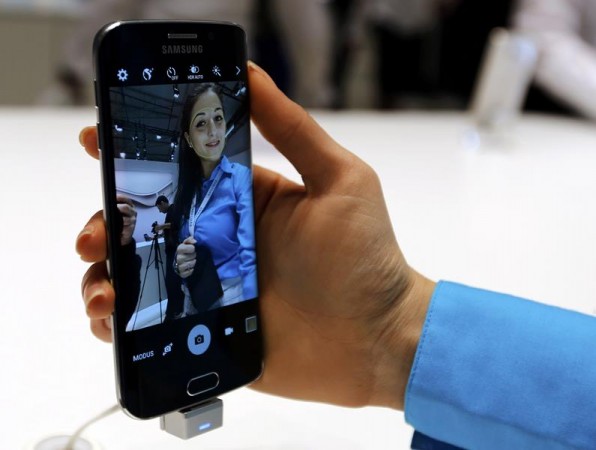 Samsung Electronics Co., battling to maintain its top position in the global smartphone market, saw its market value rise by $11 billion in March, as the company is set to ride on the demand for its flagship smartphones Galaxy S6 and S6 Edge.
Driven by high expectations on its new smartphone models, the South Korean company saw its shares soaring 6.2 percent in March, posting their best monthly gains since May 2014.
The Korean company is betting big on new payment software and a three-sided display on the S6 Edge to improve sales, as the company is threatened by smartphone releases by Apple Inc. and new entrants who are offering similar devices at relatively lesser prices.
"There's a lot of buzz about the new S6 phones and consumer demand," said Lee Seung Woo, an analyst at IBK Securities Co. in Seoul, to Bloomberg.
"The pre-order demand for S6 devices is a lot higher than its predecessor S5, and the phone will win back many consumers," Lee added.
Samsung smartphones are facing tough competition from Apple's iPhone 6 and 6 Plus in the high end segment; in the mid-range, it is from Redmi 2, a smartphone by Chinese handset maker Xiaomi Corp.
The market value of Samsung stood at 212.26 trillion won ($191.19 billion) at market closing in Seoul on Tuesday, up 12.37 trillion won since 1 March. During the same month, Apple lost $23 billion in market capitalization.
However, analysts predict Apple's market capitalization to reach $1 trillion on the back of its new product launches and growing presence in the Chinese market.
Samsung saw its profits decline by 37 percent in the fourth quarter last year, as models from Lenovo Group and Xiaomi hit its market share in emerging markets including China and India.
On the other hand, Apple saw a record profit of $18 billion in the last quarter of 2014, the highest ever reported by a public company, following the launch of iPhone 6 and iPhone 6 Plus in September.
"Samsung's performance in the smartphone market deteriorated further in the fourth quarter of 2014, when it lost nearly 10 percentage points in market share," said Gartner's principal research analyst Anshul Gupta in a company statement to Forbes.
However, the release of Galaxy S6 and Galaxy S6 Edge in April is expected to increase its sales numbers in the second quarter, as the devices have received good feedback from reviewers.