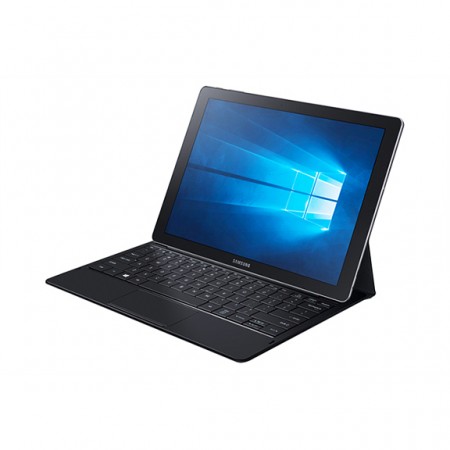 Samsung unveiled the Galaxy TabPro S, a Windows 10-powered tablet computer, at the Consumer Electronics Show (CES) January. The device has been developed on the lines of Microsoft's Surface Pro series of devices.
The South Korean firm has now officially made the device available for purchase in the U.S. and the UK at $899 and £849, respectively.
At its heart, the Samsung Galaxy TabPro S features an Intel Core M chip clocked at 2.2 Ghz. It offers 4 GB RAM, a 128 GB Solid State Drive (SSD) and a 12" Super AMOLED screen. The AMOLED screen has a resolution of 2160 x 1440 pixels, which is somewhere between 2K and 4K.
It also features a 5,200 mAh battery, which Samsung claims will last up to 10.5 hours. The battery can be charged using a USB-C connector.
At the moment, Samsung is offering only Wi-Fi connectivity; the original announcement mentioned LTE connectivity, which, admittedly, was subject to differ depending on the market. Samsung had also mentioned that a version of the device will be available with 256 GB SSD, but for the moment, users only have the option of buying the 128 GB model.
The Galaxy TabProS is in direct competition with Microsoft's Surface Pro line of devices. While the Surface Pro 4 may offer similar specs at the same price point, Samsung's decision to bundle the Galaxy TabPro S with a detachable full-sized keyboard might end up working in their favour, although the Surface Pro 4 comes bundled with the Surface Pen.