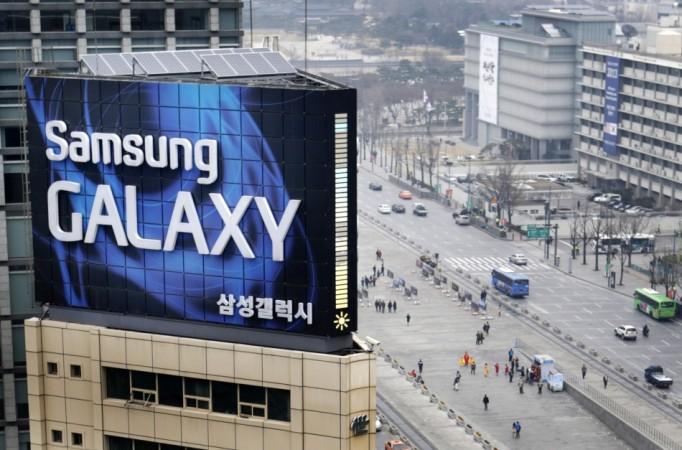 Specifications of Samsung's next two big screen smartphones - Galaxy Mega 6.3 and Galaxy Mega 5.8 - were leaked online.
Images of the upcoming smartphones have surfaced online earlier too. Previous reports suggested that the handsets will make their debut in the middle of the year. A recent report of SamMobile confirmed the features of the two new phablets from the world's top smartphone maker.
According to the report, Galaxy Mega 5.8 will sport a 5.8-qHD TFT display with 960×540 pixel resolution and will be powered by a dual-core processor which is clocked at 1.4GHz. The phone will come equipped with an 8-megapixel rear camera and a 2 megapixel front-facing camera.
On the connectivity front, the smartphone will support features like 4.0, Wi-Fi 80211 a/b/g/n and A-GPS. The handset, which would measure 164×83.8×9.7mm, is likely to pack a 2600 mAh battery and run on Android 4.1.2 / 4.2.2 Jelly Bean operating system. Earlier rumours suggested that the new Galaxy Mega 5.8 will arrive with a white panel and is expected to make its debut around May.
The second big-screen smartphone, Galaxy Mega 6.3, will be powered by a 1.7GHz dual-core processor and will come with the same 8-megapixel back camera and a 2-megapixel front camera. The device is expected to support Bluetooth 4.0, Wi-Fi 80211 a/b/g/n and A-GPS connectivity features and also pack a battery of 3200mAh.
The bigger-screen device was earlier rumoured for a June launch and is expected to come in black and white variants. Apparently, the phone will come in two versions - with and without LTE.