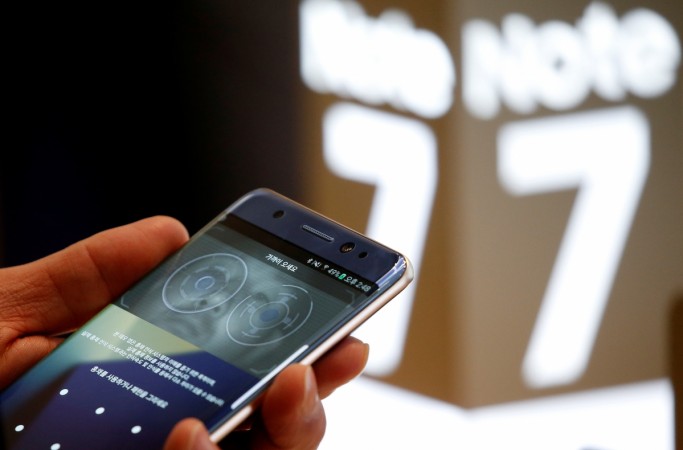 It has been over two weeks since Samsung killed the flagship phablet Galaxy Note7, as the replaced models started exploding in several regions.
It is now being held that Samsung might have jumped the gun by suspending the sale and production of the Galaxy Note7, as it is yet to find conclusive reason behind the device's explosion.
Also read: How to find out if your Apple iPhone 7 series has faster Qualcomm or slower Intel LTE Modem
Tests had earlier indicated that the Galaxy Note7, housing Samsung SDI's battery, had a suspicious bulge and that the space allotted in the phone was a bit small, triggering the explosions. Based on preliminary investigations, the company announced the global recall of 2.5 million units and commenced an exchange programme.
However, within days of the re-launch of the Galaxy Note7 on October 1 in the United States, South Korea and China, replaced devices thought to be housing safe batteries also caught fire.
Considering the severity of the issue, Samsung decided to permanently suspend the sale and production of the Galaxy Note7.
More than two weeks later, Samsung is still struggling to find the cause of the explosion fiasco. The company has now signed up R&D engineers from the Galaxy S8 development division, the Wall Street Journal reported.
This move has apparently stalled the development of the Galaxy S8 series by almost two weeks. And if it fails to find any leads in the investigation, the new generation flagship smartphone may not get unveiled at MWC (Mobile World Congress) in Barcelona in February 2017.
Samsung Galaxy S8: What we know so far
Samsung Galaxy S8 is said to come in two variants, similar to the Galaxy S7 series — one having flat display panel and another with dual-edge curved screen.
The major improvements expected in the Galaxy S8 are in terms of security, camera and RAM capacity. The company is expected to incorporate Iris scanner on the front, dual cameras (12MP+13MP) placed in parallel positions on the back and 6GB/8GB RAM. It is said to be powered by Qualcomm Snapdragon 830 or by 10nm (nanometer)-based Samsun Exynos processor, depending on the region of sale.
Since Samsung is yet to find out the glitch in the Galaxy Note7, the company has reportedly asked LG to supply the batteries for the Galaxy S8.
Watch this space for more updates.