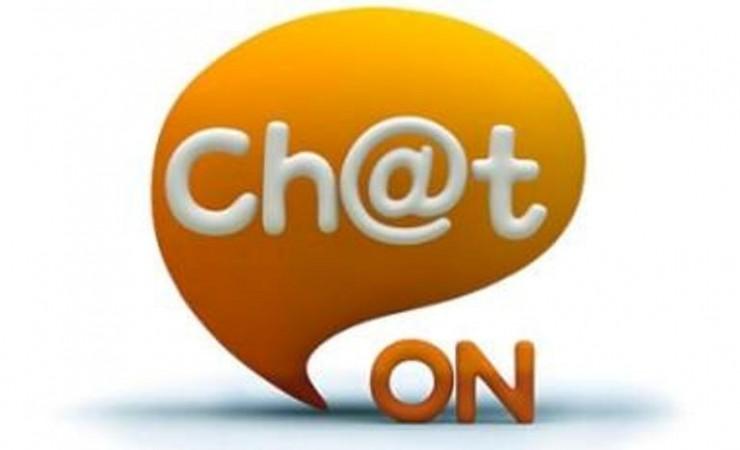 Samsung is going through a massive changeover to turn the cards in its favor. In the latest attempt, the company has decided not to continue the mobile messaging chat service it offers on its best-selling smartphones.
ChatOn, which failed to gain traction in the messaging field due to tough competition from WhatsApp, WeChat and others, will soon be shut down by the Korean tech giant. Instead, the company has decided to focus on other services in "health, mobile commerce and other platforms," The Wall Street Journal reports.
ChatOn will officially be shutting down in most countries on February 1, 2015, while it will live for a little longer in the US before closing down before March. The popularity of the messaging app was scarce compared to giants like WhatsApp.
ChatOn attracted over 100 million users since 2011, mostly because the app was pre-loaded on all Samsung smartphones. Despite the limited audience, a recent survey revealed that users spent 6 second in the app per month, which clearly showed a low consumer interest.
Compared to WhatsApp, the ChatOn user base is barely a competition. WhatsApp boasted of a massive 500 million user base as of May this year. The competition got tougher as Facebook forced users' into downloading and using the Facebook Messenger to chat with friends. It helped Facebook gain more than 500 million users for its Messenger app.
Samsung had introduced ChatOn in 2011. The messaging app in itself is great with unique features. The app offers several features that are not available with rival apps, such as recalling messages, free in-app text translator to help chat with foreign language-speaking friends. ChatOn was launched with an aim to replicate the success of BlackBerry Messenger. The service is available in over 200 countries.