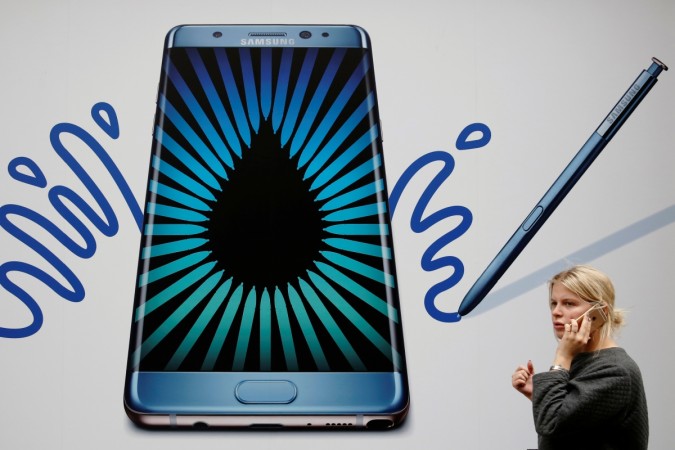 Samsung loyalists finally have something to cheer about as fresh, not refurbished, units of Galaxy Note 7 will be available for purchase from Sept. 28. The first wave of the smartphone's sales will begin from South Korea and expansion to other countries, including India, is expected in the near future.
Unveiled on Aug. 2, Galaxy Note 7 was officially released on Aug. 19 as a successor to Galaxy Note 5. Demand for the smartphone was high, breaking pre-order records in South Korea and causing international releases to be delayed in some markets due to supply shortage. On Sept. 2, however, Samsung voluntarily recalled Galaxy Note 7 worldwide after it was found that a manufacturing defect in the device's battery had caused them to generate excessive heat and explode.
The new Galaxy Note 7 smartphone would be completely free from the battery issue. It will also incorporate software patches that let the battery charge up to its full potential thereby fixing a reported bug that blocks the battery from acquiring more than 30 per cent battery juice. Galaxy Note 7 handsets featuring these aspects would be released on Sept. 28, reports CNN.
This should do Samsung, a South Korean electronics manufacturer, a world of good considering the fact that shares of Samsung Electronics collapsed by as much as six per cent on the Korean Stock Exchange due to the global recall of Galaxy Note 7. Analysts estimate that such a negative trend would have a direct impact on Samsung even if fresh Galaxy Note 7 units hit the market at any point in time.