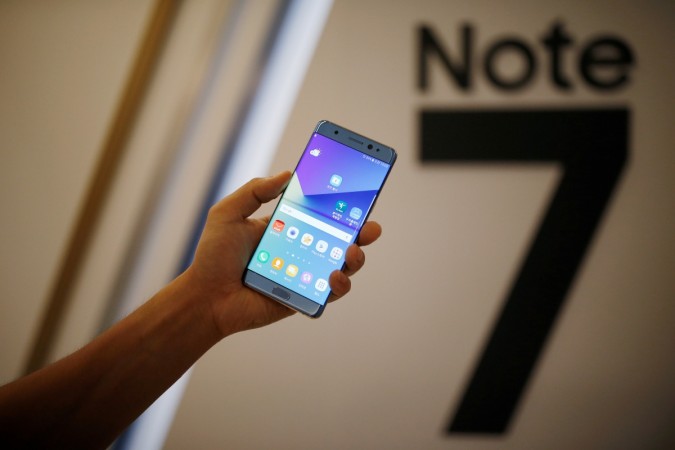 The shares of Samsung Electronics fell more than six per cent on Monday to a two-month low on the Korean Stock Exchange as analysts feared that the impact of the Galaxy Note 7 recall could be much more than anticipated.
The Samsung stock fall, along with renewed fears of North Korea planning another nuclear test dragged the Korea Composite Stock Price Index (Kospi) to fall about 1.9 per cent during intraday trading, the lowest since Aug. 5, according to Reuters.
The stock closed at 1,465,000 Korean won, down 6.98 per cent over its previous closing on the Korean Stock Exchange ($1=1,110.0000 won). The Kospi ended at 1,991.48, down 2.28 per cent.
The fallout of the battery fiasco is also being seen as reflecting in the company's fourth quarter results.
"Some said initially the Galaxy Note 7 could be the best smartphone ever, but now it's possible that the phone will go down as the worst ever," IBK Securities analyst Lee Seung-woo was quoted as saying by the agency.
The incident is bound to hit the flagship device's sales even after the course correction initiated by the company, according to another analyst. "Even if Samsung puts Note 7s with new batteries in the market, it won't sell as well as it had initially," HMC Investment analyst Greg Roh told Reuters.
"The whole situation over Samsung is becoming more serious and complicated as more state authorities around the world are advising nationals to stop using the Note 7," Hwang Min-Sung, an analyst at Samsung Securities, told AFP.
Last Saturday, Samsung had issued a statement on globally recalling the Galaxy Note 7 as a precautionary measure after concerns over its battery.
"Our number one priority is the safety of our customers. We are asking users to power down their Galaxy Note7s and exchange them as soon as possible," DJ Koh, President of Mobile Communications Business, Samsung Electronics, said in the statement.
"We are expediting replacement devices so that they can be provided through the exchange program as conveniently as possible and in compliance with related regulations," he added.
The company has identified the affected inventory, and stopped sales and shipments of those devices.