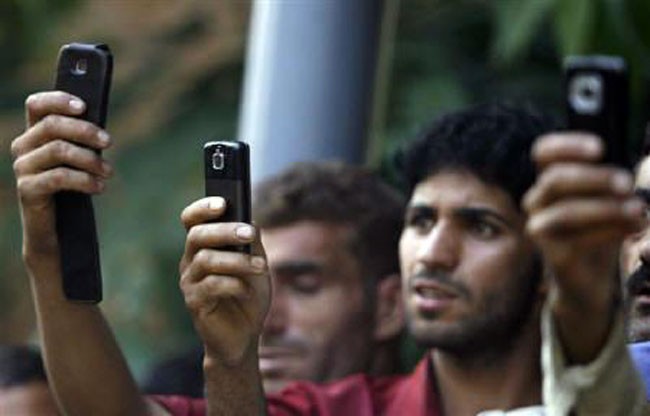 International Data Corporation (IDC) India has released the "Top 30 City Smartphone Research" report, revealing Samsung led the smartphone market across all 30 cities with a 29.4 percent market share in the fourth quarter of 2015.
Home-grown brand Micromax (14.7 percent) has managed to keep the second position, but the company is facing stiff competition from fellow country players and Chinese firms.
Lenovo & Motorola (10.1 percent) and Intex (8.2 percent) are placed third and fourth, respectively, whereas, Lava (7.1 percent) rounds off the top five spots in the 30 Indian cities.
The IDC report also said expensive handset-maker Apple has displaced popular Chinese firm Xiaomi as the sixth-most popular smartphone-maker in India not just in tier-1, but also in tier-2 and 3 cities.
It doesn't come as a surprise to many, because Xiaomi released hardly any new phone in late 2015, owing to Ericsson's patent infringement violation. The company, probably fearing sanctions, refrained from launching the Redmi Note 2 and the Redmi Note 3 (with a MediaTek processor).
It launched only one device — the Redmi Note Prime — in December 2015 with a minor upgrade over the 2014 model — Redmi Note 4G.
Read more on Why Redmi Note 2 and Note 3 (with MediaTek CPU) could not to make it to India.
During the period under consideration, Apple distributors, owing to lacklustre response to the expensive iPhone 6S series, reduced its prices and also slashed the prices of iPhone 6, iPhone 5S and 5C series, leading to a surge in sales.
This price restructuring also helped Apple retain the top position in the above-$300 (more than Rs 20,000) smartphone market with a 42.1 percent share.
The IDC report has also revealed that Tier-2 and 3 cities will spearhead the next wave of growth in smartphone sales in India.
"With increasing data penetration and enhanced reach of e-commerce, smartphone consumers in Tier-2 and 3 cities are becoming more aware and demanding. They want a smartphone with the latest features and specifications, affordable price, and convenient buying options," Jaideep Mehta, managing director of IDC South Asia, said in a statement.
"The coming 4G revolution is promising to trigger the next wave of smartphone growth, with 4G-enabled devices already overtaking 3G devices as the largest smartphone category," Mehta added.