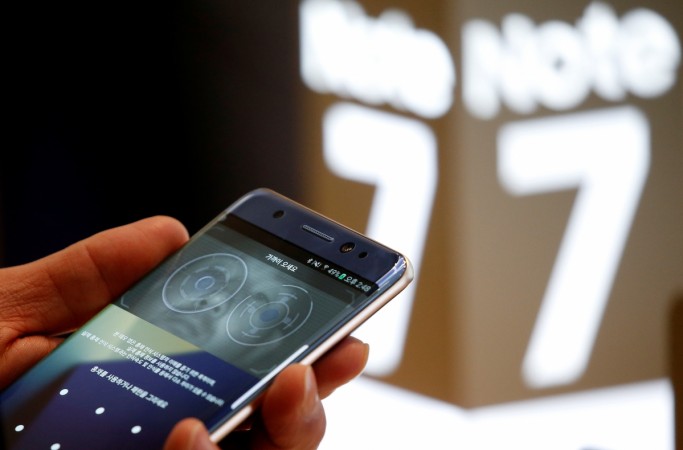 Shares of Samsung Electronics fell to an all-time low level in two months on Monday after the company asked its customers to return their Galaxy Note 7 smart phones due to its fire-prone batteries.
Following a series of warnings from regulators and airlines across the world, the future of the flagship device is seen in a limbo. Investors have wiped about $14.3 billion off Samsung's market capitalisation, Time reported.
Samsung Electronics shares were down 6.3 percent to $1,329.73 after touching their lowest level since July 12. Analysts quoted by Time said that recalling the smart phones could have a lasting impact of the world's top-selling smart phone company's brand image. This could possibly lead to a delay in gaining market share against rivals like Apple.
The South Korean firm's recall could cost the company about $17 billion after it stopped sales of its flagship Galaxy Note 7 for a second time. In early September, the company had announced recall of 2.5 million Note 7s following reports that the phones caught fire.
At present, the company is awaiting results of probe by US safety regulators even as some analysts and investors quoted by Reuters think the company will scrap the Note 7.
"In the worst case scenario, the U.S. could conclude the product is fundamentally flawed and ban sales of the device," Myung-sub, an analyst at HI Investment Securities was quoted as saying by the agency.
Recalling the Note 7 poses a major blow to Samsung's efforts to build on strong sales of its Galaxy s7 smart phones, which was launched in March.
"The whole situation over Samsung is becoming more serious and complicated as more state authorities around the world are advising nationals to stop using the Note 7," Hwang Min-Sung, an analyst at Samsung Securities, told AFP last month.