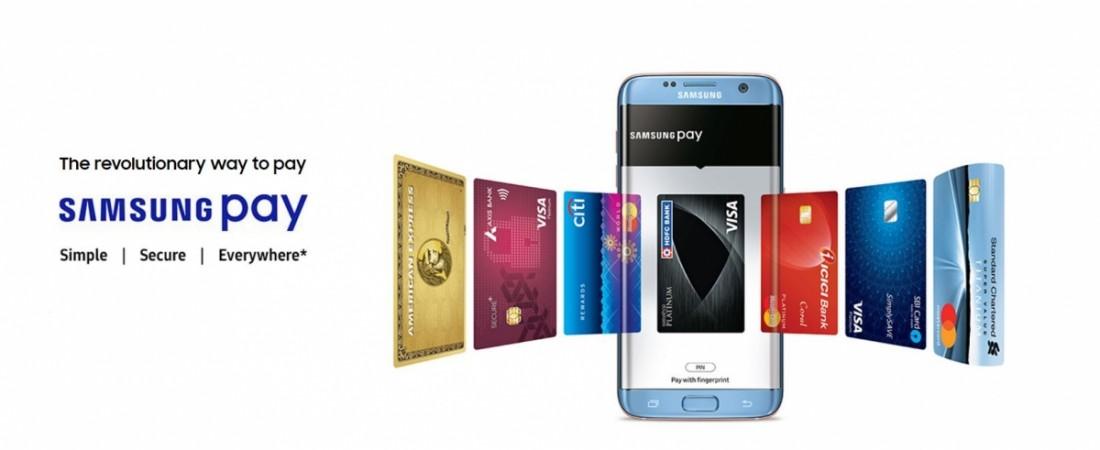 After months of speculations, Samsung Pay finally made its debut in India on March 22. The much awaited secured payment platform is available in 2015 series Galaxy A7, A5, S6, S6 edge, Galaxy Note 5 and 2016-based Galaxy A7, A5, S7 and the S7 edge model.
With Samsung Pay, aforementioned device owners can add up to 10 credit/debit cards and no longer need to physically carry them in the wallet. They can do secure payment transaction with just a tap on any conventional PoS (Point-of-Sale) machines across India. Another interesting thing about Samsung Pay, which is very unique to India, is that it supports mobile wallets (only Paytm for now) and Unified Payment Interface (UPI).
Also read: How Samsung Pay works
To help provide better perspective, we have come up with a tutorial on how to add credit/debit card Samsung Pay on your Galaxy phones:
Prerequisites:
Before we begin to setup process, owners need to upgrade their device with latest Over-The-Air (OTA) software update, which comes pre-loaded with Samsung Pay.
Once updated, go to Apps, you will find Samsung Pay and open to initiate installation. Then, setup Samsung Pay on phone by signing in to personalized Samsung account.
Step 1: Open Samsung Pay, login to Samsung account or if you are a new user, sign up and review the terms and conditions. Then, tap 'Agree to All' button.
Step 2: Once you agree to all the conditions, you will be asked to provide fingerprint impression on the home button or give four digit PIN Pattern, or Password for secure lock set up. This will be used to validate Samsung Pay transaction in future.
Here's how you add credit and debit cards on Galaxy phones:
Step 1: Navigate to Apps >> touch Samsung Pay.
Step 2: Go to ADD > Add a credit card or debit card.
Step 3: A rectangular box-shaped camera frame pops in the middle of the display. Then, place debit/card on the table with primary camera pointing at it and align it according to the frame. Samsung Pay app will automatically detect the card number and expiration date or else you can manually type the details
Step 4: Enter remaining details as asked by the Samsung Pay app and tap NEXT
Step 5: You will be asked again for review the terms and conditions and agree to them.
Step 6: For security concerns, you be asked again to authenticate your identity. Touch the desired verification method- SMS/email/call bank
Step 7: You will get One-Time-Password (OTP) and submit it on Samsung Pay app
Step 8: Put your signature on the screen using a stylus or finger and save
Step 9: To complete the procedure, tap Done button on the screen.
[Note: Repeat the same process to add more cards in to the phone. As of now, Visa, MasterCard, American Express, Axis Bank, HDFC Bank, ICICI Bank, SBI Card and Standard Chartered Bank support Samsung Pay, whereas Citibank India will made compatible in coming days]
Here's How to add Paytm wallet to Samsung Pay
Step 1: Open Samsung Pay >> Add >> Wallet>> select Paytm
Step 2: Enter your mobile number and confirm the registration
Step 3: You will get verification code to your phone and re-enter them in Samsung Pay box.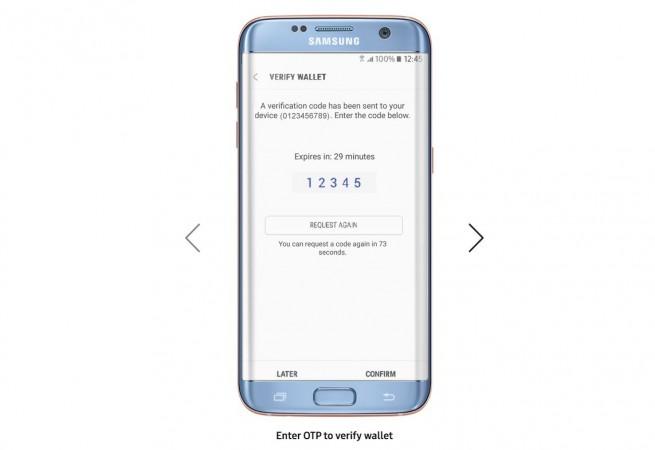 Step 4: Tap Done and the Paytm registration is complete.

Watch this space for latest updates on Samsung Pay, as it will also be made to support UPI (Unified Payment Interface) developed state-run National Payments Corporation of India (NPCI) in coming days.