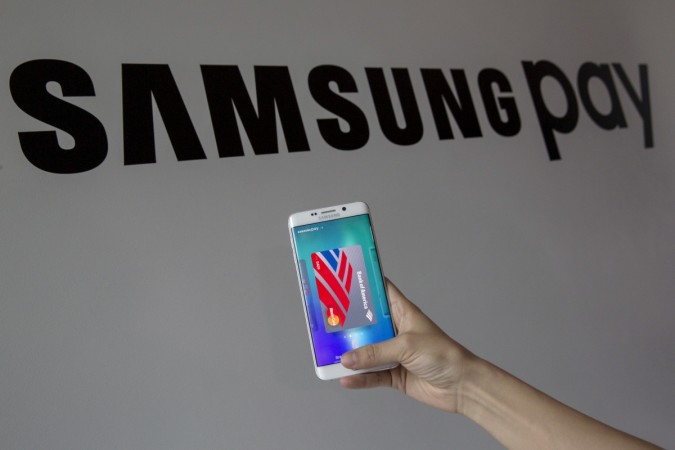 It's been close to a month since Samsung started registration for Samsung Pay In India. Now, the company is all geared up to officially launch the new secure payment system in the country on March 22.
Samsung India is hosting an event in Gurugram on Wednesday. In the invitation, the company says – "Samsung is ready with NEXT REVOLUTION, one which is simple, secure and almost everywhere", giving away the hint that the company is finally ready to unveil Samsung Pay.
Also read: Samsung Galaxy S8 confirmed to come with Bixby digital assistant
After Indian government demonetised the Rs. 1000 and Rs. 500 notes in November 2016, cashless transaction has increased by multifold, and we believe Samsung Pay will certainly be embraced by public with open arms, provided the company introduces it in non-premium phones. Once that is taken care of, Samsung Pay is expected to give stiff challenge to e-wallet mobile apps such as Paytm, FreeCharge and others.
As of now, only the Galaxy S7, Galaxy S7 edge, Galaxy Note 5, Galaxy S6 edge+, Galaxy A5 (2016), and the Galaxy A7 (2016) support Samsung Pay.
Rumours are rife that Samsung might also launch a smartphone, probably a mid-range or low-end model with NFC (Near Field Communication) feature.
How Samsung Pay works?
Samsung Pay works with both NFC-based mobile payment systems (available in developed markets only) and magnetic stripes, which is accomplished through "Magnetic Secure Transmission" (MST) technology. It transmits card data to a payment terminal's swipe slot using an electromagnetic field, causing the terminal to register it as if it is a normal magnetic stripe.
Further, different credit and loyalty cards can also be integrated into the Samsung Pay app, and they can be selected by swiping between them on-screen with ease.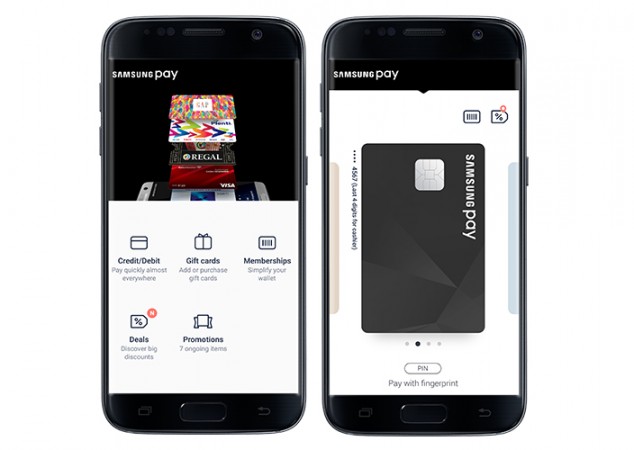 If Samsung has its way, it can forge partnership with banks to improvise ATMs to wirelessly communicate with the mobile phone, which eliminates users from typing their pin codes on the machine and withdraw cash just by standing in front of it.
This system is already in place in Samsung's home market South Korea and soon enough, it will be introduced in India, as well.
Watch this space for latest news on Samsung products.