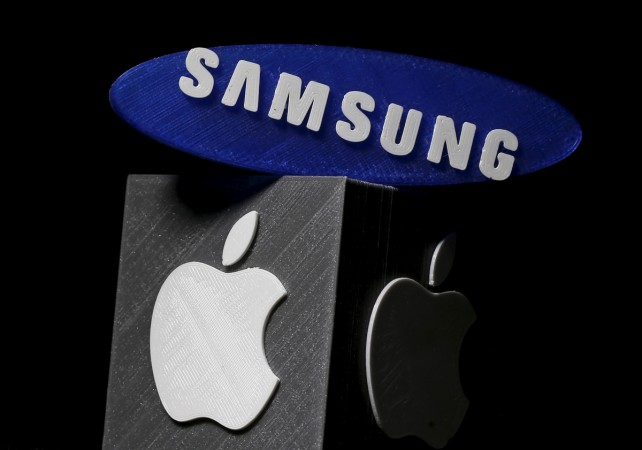 It may come as a surprise to some Apple fanboys that the U.S.-based tech giant is not among the top most reputed firms in the U.S. Apple's chief rival Samsung made it to the third place in a nationwide research conducted by U.S.-based Reputation Institute. Apple failed to make to the top 100 in terms of reputation in the country, according to the research report.
Yonhap news agency reported that the South Korean smartphone manufacturer ranked after Amazon and Hallmark Cards, which came first and second, respectively. This is the third time Amazon has managed to top the list of most reputable U.S. companies in a row.
"While Apple has strong, and even excellent scores when it comes to products and services, financial performance and innovation, it fails to deliver on workplace, governance and especially citizenship," the industry tracker said in its research Wednesday.
Reputation Institute's research is said to be based on more than 83,000 ratings from well-informed customers. A company's reputation is based on seven elements, namely products and services, innovation, workplace, governance, citizenship, leadership, and performance, according to the institute's official blog post.
Comparing Apple with Samsung, the report noted that the Cupertino-based tech titan is not as "open or expressive" as its South Korean rival, which reportedly maintains clear communications with its clients and is open to discussions.
"Samsung completely outperforms Apple," Stephen Hahn-Griffiths, managing director of Reputation Institute US and Canada, said in a statement, PR Week reported. "It is a company that's transparent versus Apple's opaque, inclusive versus exclusive, and making the world a better place versus Apple just trying to be cool."
Take a look at the list of top 20 most-reputed firms in the U.S.:
Amazon.com Inc.
Hallmark Cards Inc.
Samsung Electronics
Kellog Company
Sony Corp.
Johnson & Johnson
Rolex SA
Intel
Netflix
The Walt Disney Company
Campbell Soup Company
Fruit of the Loom
Michelin
LEGO Grouo
Nintendo
UPS
Clorox
Tiffany & Co.
Whirlpool
Adidas.
Access full list HERE (Registration required).