Samsung Electronics said on Tuesday that it may launch a foldable smartphone sometime next year. According to Koh Dong-jin, the president of the company's mobile business, the South Korean tech giant will have to overcome several hurdles before introducing such a device in 2018.
"We have a plan to adopt a foldable display in our roadmap. We are currently addressing some technological hurdles to commercialize such a device," Korea Herald quoted Koh as saying. "We will launch a foldable device when we are fully ready, and we are aiming to do so next year."
The publication also quoted Koh as saying that Samsung has specific plans for the innovations of both Galaxy S and Galaxy Note handsets, and the so-called foldable smartphone will be part of one of these flagship series.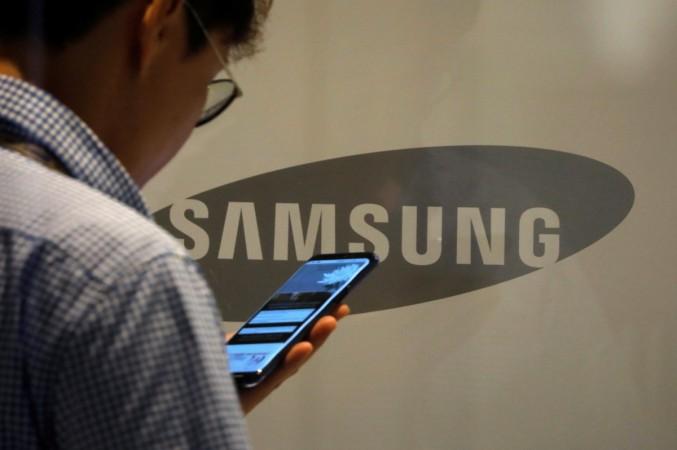 Although Koh didn't reveal to the Korea Herald which of these series will get the company's first smartphone with a bendable display, a report from the Associated Press said that Samsung could launch the foldable smartphone next year under its Galaxy Note brand.
If Samsung is indeed planning something similar, it will be interesting to see if the company makes the Galaxy Note 8's successor foldable or if there will be new Galaxy Note model altogether.
Rumours of a foldable Samsung phone have been around ever since the company first showcased a flexible display prototype called Youm in 2013. Over the past few years, a lot of reports have surfaced online suggesting Samsung will soon introduce its first foldable smartphone.
A report from South Korea's ETNews said earlier this year that Samsung Electronics and Samsung Display would soon introduce different types of foldable displays and smartphones. However, the plan apparently got postponed.
A separate report from DigiTimes also said during the same time that Samsung was working on a clam-type smartphone with a flexible AMOLED display.
In addition to Samsung's plans, Koh also said that market response to Galaxy Note 8 has exceeded expectations even though the handset costs more than its predecessors. The company has so far received as many as 650,000 pre-orders for Galaxy Note 8 in South Korea, where it costs 1.1 million won ($969).
Galaxy Note 8 comes with a price tag of $930 in the US while it costs Rs 67,900 in India.