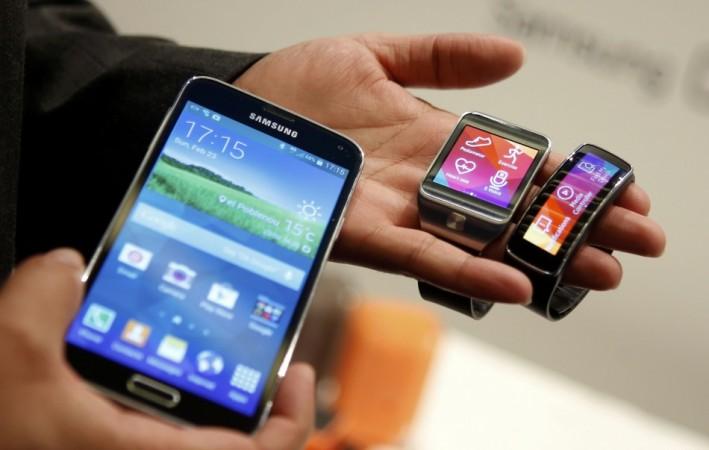 Samsung's Gear S and Gear Fit series are undoubtedly one of the best smart wearables out there, but sadly, the incompatibility with iOS, made them unworthy for Apple device owners.
Now, the South Korean company, after realising the business potential, has released the new iOS-compatible Samsung Gear S app and Samsung Gear Fit app - Gear smartwatch (S2 & S3) and Gear Fit 2, respectively on Apple app store. Both apps work on all Apple iPhone series running iOS 9 (or above) operating system.
Read more: Complete feature details of Samsung Gear
"We're constantly looking for ways to enhance our offerings and we do this in part by listening to what our customers want – and that includes greater access to our cutting-edge wearable technologies with iOS support," Younghee Lee, Executive Vice President of Global Marketing, Mobile Communications at Samsung Electronics, said in a statement.
Read more: Complete specification details of Samsung Gear S2 series
"By offering Android and iOS compatibility with our latest Gear devices, we're giving users more ways to optimize their wearable experiences and connect to Samsung's galaxy of possibilities," Lee added.
Also read: Apple iPhone turns 10: Better bring anniversary mobile (aka iPhone 8) with game changing innovation or else face Dodo's fate!
Here's the list of Apple handsets compatible with Samsung Gear S3, S2 and Gear Fit 2:
iPhone 5
iPhone 5S
iPhone 5C
iPhone 6
iPhone 6 Plus
iPhone 6S
iPhone 6S Plus
iPhone 7
Phone 7 Plus
iPhone SE
Watch this space for latest news on Samsung and Apple products.