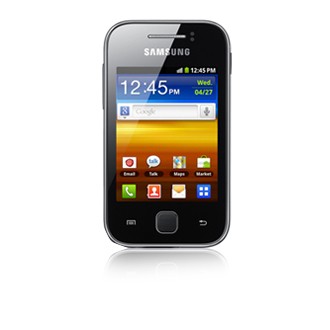 The Samsung Group has overtaken Finnish company Nokia to become India's leading smartphone seller. The Korean giants are also, reportedly, ready to become the world's leading smartphone seller, edging out Apple, Nokia and HTC.
According to figures revealed by market research firm Gfk, the company's domestic market share (by volume) stood at 38 percent, while that of share by value was 35.2 percent for November.
It was a little different a few months back. Nokia led by volume and Samsung had to be content to dominate sales in the value category, with 32.3 percent. Since then, Samsung has actually moved on to dominate market share on the global front as well, by edging out Apple in the third quarter ending September.
A far cry from last year's figure of 2.5 million units, the growth of the smartphone market in India was expected to touch 8.5 million by the end of 2011 and then double in 2012. The broad price range of the phones - Rs. 6,000 to Rs. 40,000, on average, is expected to meet the varying needs of a number of consumer categories.
Samsung's greatest underlying strength is its affordability and flexibility across various operating platforms, including Windows, Android and the native Bada. If Samsung succeeds in its quest to become the world's leading smartphone seller, Apple and Nokia could well be fighting for survival.
However, Google might still be a force to reckon with, given the fact that handsets powered by its Android OS are selling extremely well across the world.
The final battle may well be between Samsung and Google.