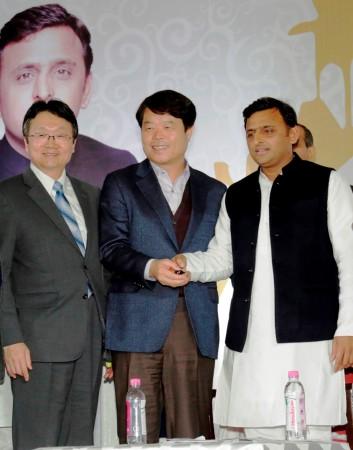 Samsung has reportedly invested ₹517 crore for the expansion of their Noida-based mobile manufacturing plant in Uttar Pradesh.
Samsung India Electronics has completed 20 years and has three research labs and two manufacturing plants in the country with a total of 45,000 employees. The new phone "Samsung Z1" will also be manufactured at the Noida facility with most of the softwares being developed at the Noida Research Centre.
In order to adhere to the Global Quality Standards, an online monitoring system has been put in place to monitor the processes on a real-time basis. Samsung India Electronics has invested in a modern training facility spread over 35,000 sqft within its manufacturing premises to focus on skill enhancement of its employees.
"Uttar Pradesh is one of the most important states for Samsung and the expansion of the Noida Mobile unit will further strengthen our presence in the country and enhance our manufacturing operations," said Samsung India Electronics President & CEO Hyun Chil Hong, "The Noida factory is a star performer and rates as one of the best facilities across the globe. Currently over 11,000 Samsung employees are working in U.P. and we are looking forward to create more job opportunities in the state."
"Under the leadership of the Hon'ble Chief Minister, Samsung India Electronics has made significant investments in the state. The CM's trendsetter UP Mega Policy has given Samsung India Electronics the opportunity to have the state of Uttar Pradesh as a partner in its growth in India," he added.