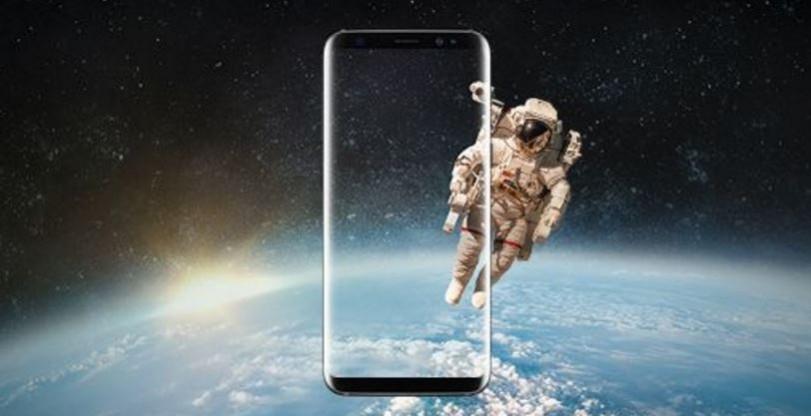 Last month, Samsung got trademark certificate for the name - Galaxy X, confirming the existence of the long-rumoured foldable flagship phone. Now, it has come to light that Samsung is planning to launch Galaxy X much earlier than expected.
A twitter leakster @mmddj_china of the popular Samsung community blog Samsung Galaxy Club in China has tweeted that Galaxy X will hit stores in the third quarter of 2017, not in first quarter of 2018, as previously reported.
If it turns true, Samsung's Galaxy X will be used against the Apple's much anticipated iPhone X (aka iPhone 8), which is said to come with state-of-the-art features, including advanced touch sensor and 3D camera on the front, among others.
The highlight of Samsung's Galaxy X is its design language. It is said to boast a fully foldable body, thanks to Samsung's proprietary hinge support. As per a leaked image of the company's patent file, the device is shown to have a dynamic fulcrum hinge in the middle, similar to Microsoft Surface Book series.
Another key aspect of the Galaxy X is that it is expected to come with three types of biometric sensors capable of recognising the eyes' Iris pattern, fingerprint and also palm print, as well.
Other internal hardware such as display size, resolution, camera, RAM, storage and battery capacity are yet to be ascertained. But, these features don't matter much, as these can be adjusted to match rival brands. These days, all phones come with same internal hardware, but lack innovative and useful features.
We believe 2017 is the year, where smartphone users can expect value-added features in flagship smartphones, as mobile makers especially table toppers Samsung and Apple seek to differentiate from emerging Chinese players like Huawei, Vivo, Xiaomi, Oppo, and others, which offer similar hardware in their phones, but at a lesser price tag.
We have already seen many phone-makers including Samsung announcing their own digital assistant (Bixby) with the Galaxy S8 series. Now, the Galaxy X will make use of its unique design language to compete against rivals.
In related development, @mmddj_china also claimed that Samsung is indeed working on the Galaxy Note 8, successor of the ill-fated Galaxy Note7. But, it will be released in the fourth quarter of 2017.
Samsung, in a bid, to get a head start over Apple iPhone 7, pre-poned the Galaxy Note7 by one month. This decision apparently left very little time for R&D engineers to conduct proper tests and over-looked flawed battery placement. This eventually caused the device in multiple markets to catch fire and got totally banned (sale and production).
But, this year it looks like Samsung will use the extra time to conduct more tests to make sure it is safe to use and avoid repeating the last year's mistake.
As of now, there is no word on what key features the Galaxy Note8 will come with, other than improved S-Pen stylus and increased RAM, storage and battery capacity, compared to the Galaxy Note7.
Watch this space latest news on Samsung Galaxy X and the Galaxy Note8.