21:35 IST: That concludes the Galaxy Unpacked 2017 event. Watch this space for more detailed report on Samsung Galaxy S8 series price and avaialability.
21:32 IST: DJ Koh is back on stage and concludes the Samsung Galaxy S8 launch event with commerical advertisement for the Gear VR featuring Rocket Man song.
21:30 IST: As rumoured, De Silva announces Samsung DeX. Users, with the help of the display dock, can convert the phone into a mini-computer via DeX. It is a new adaptive user experience to be offered on big screen with optimised look and behaviour of apps as per usage preferences of the customer to provide a PC-like experience.
21:25 IST: De Silva launches the new Gear 360. Guess what Samsung is offering the special invitees the new gadget for free and commences the demo.

21: 19 IST: Suzanne De Silva, Samsung's Director of Product Strategy is on stage to announce new companion gadget, a motion sensing Bluetooth remote for the Gear VR.
21:15 IST: Denison is back on stage and announces Galaxy S8 series will hit stores on April 21 in select global markets
21:12 IST: Thodla also announces new Samsung Connect Home with Bixby digital assistant, similar to Amazon Alexa.
21:07 IST: Sriram Thodla, Samsung's director of services and business, takes center stage and announces the new Bixby digital assistant. It is able to support almost every task that the application is capable of performing using the conventional touch gesture command. Currently, the rival digital assistant have mastered in a few select applications leading to confusion among users which commands works via touch and voice.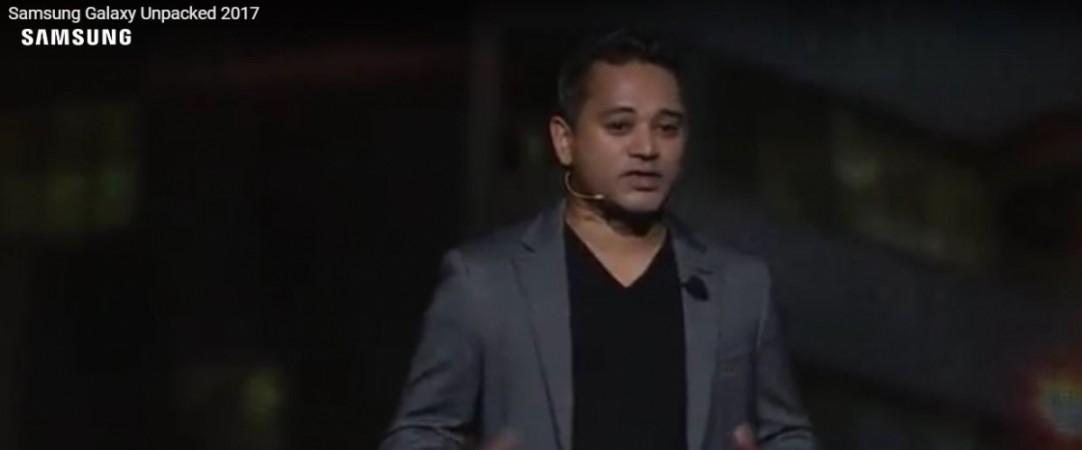 21:05 IST: The Galaxy S8 series will also coming with value-added apps including Samsung Pay, Health Kit (with Ask an Expert, live doctor consultation in China, Korea and the US) and Samsung Pass.
21:00 IST: Samsung Galaxy S8 series also boast Iris scanner and also make it more user-friendly and reduce false recognition rate, it comes with face recognition software, as well.
20:59 IST: Samsung Galaxy S8 series also houses 10-nanometer class processor, which promises high performance. work faster and yet consume less power. Talking of power, it is coming with long lasting battery and will not catch fire. Samsung claims, it has gone beyond standard tests to make the phone safer than ever before.
20:57 IST: As rumoured, Samsung Galaxy S8 series comes with IP68 water-and-dust certifications meaning, it can survive five feet underwater for close to 30 minutes. Device owners can take it for a dip in the swimming pool and also take photos and take calls, as well
20:55 IST: Samsung Galaxy S8 series is coming with 12MP dual-pixel camera with multi-frame processor [It will be active at all mode]
20:54 IST: With extended display, Samsung has incorporated virtual home button right on the screen.
20:47 IST: Justin Denison, Samsung America head takes stage to elaborate the Galaxy S8 series Infinity display.
20:45 IST: Samsung Galaxy S8's official video ad goes live and its awesome.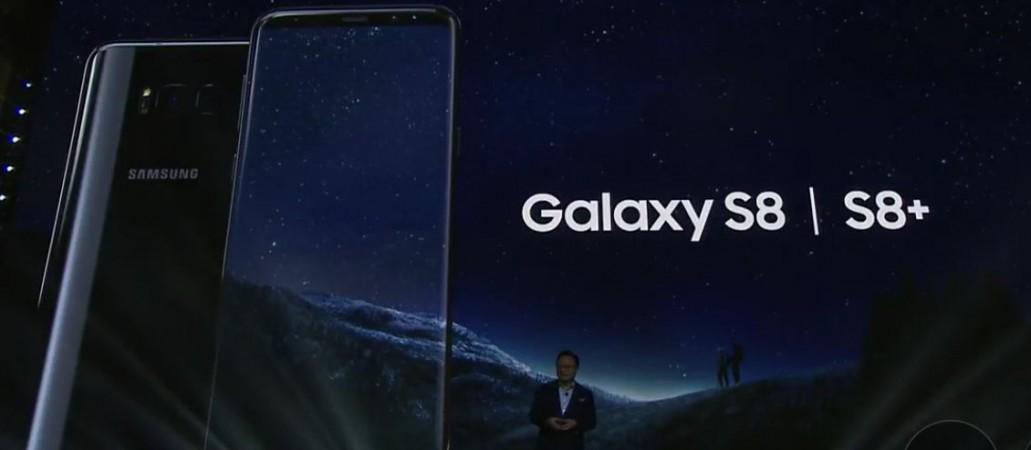 20:42 IST: Koh confirms Galaxy S8 will come with Bixby digital assistant, and new display aspect ratio standard and infinity display features.
20:35 IST: Koh once again re-iterates Samsung's commitment to safety, quality and craftman ship in mobile development.
20:33 IST: Now, DJ Koh, Samsung mobile chief, comes on stage. Koh begins his keynote speech by remembering the Galaxy Note7 fiasco and humbly speaking of the lessons learnt from it.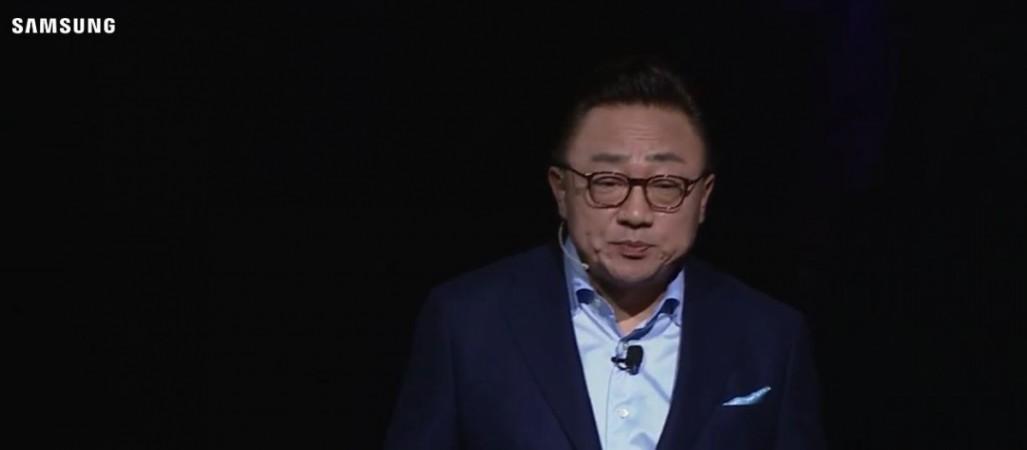 20:30 IST: Way to go, Samsung kicks off the Galaxy Unpacked 2017 event right on time. It starts off with off the video ad featuring a birth of a baby.
In about few minutes, Samsung, is all set to pull the wraps off the much awaited flagship of the 2017, dubbed as the Galaxy S8 at in Lincoln Center, New York City.
It has also made arrangements to webcast the launch programme online. Samsung Galaxy Unpacked 2017 unveiling event is scheduled to kick-off at 11:00 a.m. EDT (8:30 p.m. IST).
Having hit with a huge dent to its brand image over the Galaxy Note7 battery fiasco, Samsung, is under huge pressure to make the Galaxy S8 grand success or else face losing numero uno smartphone-maker tag to Apple, which is rumoured to be making special anniversary iPhone X series with top-of-the-line hardware along wit innovative features including Augmented Reality (AR) capability.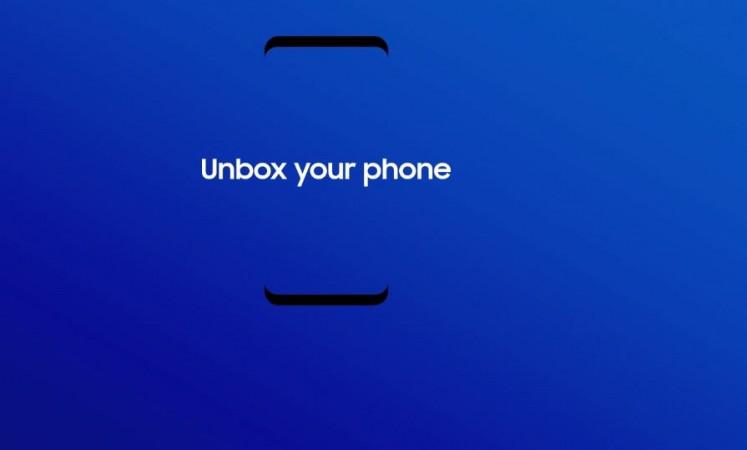 Samsung too, has reportedly made radical changes in the Galaxy S8 series, especially in terms of display design language, security system (Iris scanner + fingerprint sensor), refreshing user experience via digital assistant, new camera module and more.
Read more: Samsung Galaxy S8 wrap up: Most expected features, price, release date details
Watch the space above, as we will be live blogging Galaxy S8 launch.
Also read: Samsung Galaxy S8 launch live stream: Here's how to watch Galaxy Unpacked 2017 on PCs, mobile