The Samsung Galaxy S9, along with the Galaxy S9+, is the next big thing in the smartphone world. Like with past Samsung S-series flagships, the expectations are always high, but when will the Galaxy S9 and Galaxy S9+ actually be unveiled?
We all know by now, that Samsung doesn't have any big smartphone unveiling at CES 2018, but Samsung's mobile boss has just revealed the launch date for the Galaxy S9 and Galaxy S9+ during a press conference at the CES 2018 convention in Las Vegas.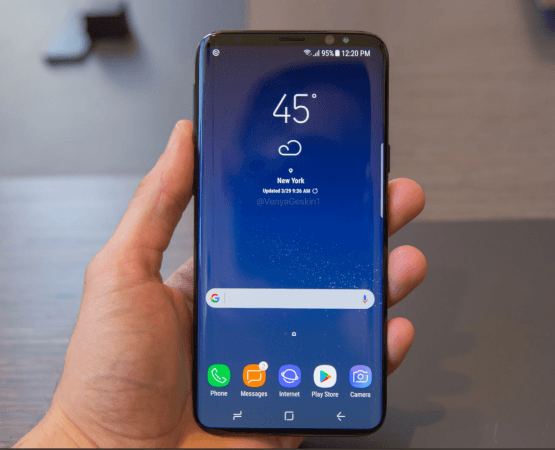 Samsung's mobile business president DJ Koh has confirmed that the upcoming Galaxy S9 series will be unveiled at MWC 2018 in February this year. He also said that the release date (sale date) for the phones will also be announced at the unveiling event itself.
It was earlier rumoured that the Galaxy S9 and Galaxy S9+ will be unveiled at CES 2018, prior to the event. However, there we also some reports that claimed that it will be released at MWC 2018 in February. Nonetheless, now that we have a confirmation on when the Galaxy S9 will be launched, we can speculate when it will go on sale.
Judging from Samsung's unveiling history, the South Korean tech-giant had unveiled the Galaxy S8 at an 'Unpacked Event' in New York in March last year and started selling the device in April. The Samsung Galaxy S9 unveiling comes a month earlier and going by that, the sales will most likely begin a month later.
Meanwhile, Koh also said that the company is planning to launch its foldable smartphone - the Galaxy X - sometime in 2019. However, last year he had told reporters in South Korea that Samsung was looking to launch it this year.
The mobile boss said that developing the UX (user interface) for the foldable device was the biggest obstacle in commercializing the device and added that Samsung is working hard to overcome the issue. Recent reports cite company insiders who say that Samsung is planning to begin production of the foldable smartphone in late 2018.
Also Read: Samsung's foldable smartphone could enter mass production in November, unveiling likely in December or early 2019
Koh also stressed during the conference that the next iteration of Samsung's digital assistant - Bixby 2.0 – will be launched this year and that it will be supported on all Samsung devices by 2020.
The Samsung Galaxy S9 is expected to sport a 5.8-inch (6.2-inch for the Galaxy S9+) quad HD+ Super AMOLED curved "Infinity Display" with 18:9 aspect ratio. It will be powered by Qualcomm's latest and greatest Snapdragon 845 chipset and is likely to be the first smartphone to offer 512GB of internal storage.