Samsung is confirmed to unveil its next-generation flagship smartphone, dubbed the Galaxy S9, on February 25, a day ahead of the Mobile World Congress (MWC) 2018 is set to kick off. At the event, the company is also expected to announce the release date for the device, which will be in a face-to-face battle with the Apple iPhone X in the premium segment of the global smartphone market.
Many reports previously said that the Samsung Galaxy S9 could hit stores sometime in the middle of March with pre-orders for the same likely to begin soon after the phone's unveiling. Now, a new report from South Korea said on Wednesday that Samsung is expected to release the Galaxy S9 and the bigger Galaxy S9+ to global markets on March 16.
The report from The Investor also stated that Samsung will start taking pre-orders for the Galaxy S9 series in South Korea through its local carrier partners, including SK Telecom, KT and LG Uplus, from February 28. Those who pre-order the phone will get their handsets will get their hands on it between March 9 and March 15, the report added.
"Samsung recently sent out the preorder and release schedules to mobile carriers," an anonymous official from the local telecom industry told the publication.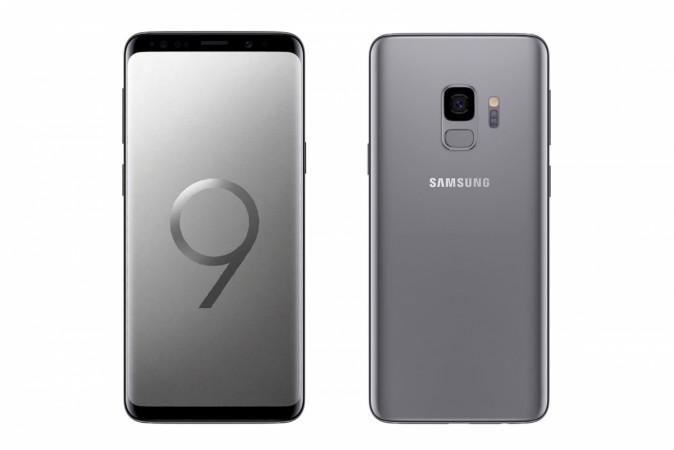 If the rumored date is accurate, the Galaxy S9 will see the daylight much sooner than the existing Galaxy S8 series. Last year, Samsung unveiled the Galaxy S8 and Galaxy S8+ on March 29 and the devices were finally released on April 28.
When it comes to specs, both the 5.8-inch Galaxy S9 and the 6.2-inch Galaxy S9+ will sport a QHD+ (2960x1440p) super AMOLED Infinity Display with 18.5:9 aspect ratio. The handsets will be available in two chip variants – one with 64-bit Qualcomm Snapdragon 845 octa-core processor and the other one with 64-bit Samsung Exynos 9810 octa-core processor.
The Galaxy S9 will feature 4GB of RAM while the Galaxy S9+ will be equipped with 6GB of RAM. Both models will feature a 12MP primary camera and an 8MP front camera. There will be a 3,000mAh battery inside the Galaxy S9 while the Galaxy S9+ will depend on a 3,500mAh battery.
Both the phones will have fast charging capability and Android Oreo operating system in both the handsets. In addition, Samsung is also expected to launch its own social networking app called "Uhssup", which could come pre-loaded with the Galaxy S9.