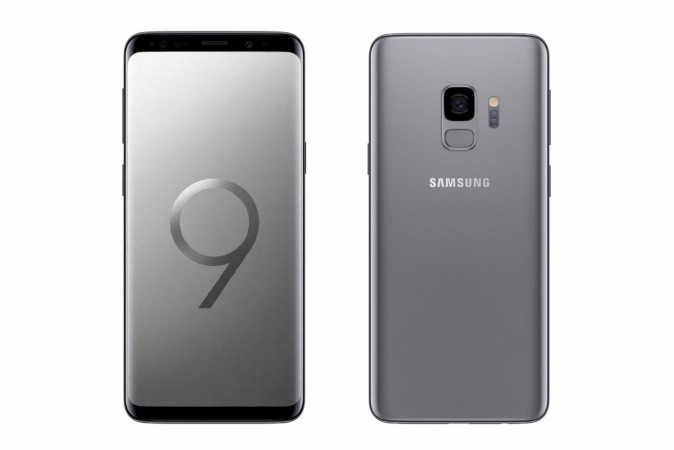 In January, Samsung filed a trademark for a new service called "Uhssup," which was described at that time as a mobile application that allows users to share their real-time location with others and communicate with friends. Now, another report claimed on Monday that it was actually a new social networking app, which could be launched alongside the Galaxy S9 this month.
According to the report from Heraldcorp, a South Korean publication, the new app will likely come pre-loaded on the Samsung Galaxy S9 which is set to be unveiled on February 25, just a day ahead of the Mobile World Congress (MWC) 2018. The report also stated that the company filed trademark application for "Uhssup" brand name with not only the European Union Intellectual Property Office (EUIPO), but also in its home country.
Apart from allowing users to share real time location and comment on the locations of other users, the app is also said to be having messaging features like that of WhatsApp and Facebook Messenger. In addition to the name "Uhssup," Samsung has also registered "Samsung Social" in the Korean market.
During the announcement of the Galaxy S9, Samsung urged fans to "reimagine the camera" and "redefine the way you share your moment." Therefore, there is speculation that the company might be hinting at the new social networking service.
However, Samsung's rational behind its decision to launch its own social networking app is still not clear. It will be interesting to witness how Samsung's "Uhssup" differentiates itself from the rest in an industry where even a company like Google has been struggling to get traction.
As for the rumored specs of the Galaxy S9 series, both the 5.8-inch and 6.2-inch models will sport a QHD+ (2960x1440p) super AMOLED Infinity Display with 18.5:9 aspect ratio. The devices will come in two chip variants – one with 64-bit Qualcomm Snapdragon 845 octa-core processor and the other with 64-bit Samsung Exynos 9810 octa-core processor.
The Galaxy S9 will come with 4GB of RAM while the Galaxy S9+ will be equipped with 6GB of RAM. Both models will feature a 12MP primary camera and an 8MP front camera.
A 3,000mAh battery will run the show in the Galaxy S9 while the Galaxy S9+ will depend on a 3,500mAh battery. There will be fast charging capability and Android Oreo operating system in both the handsets.