Everybody judges a book by its cover before getting into the details. People start talking about the looks and design of a smartphone much before the hardware specifications surface, and now the device that has caught the interest of the public is the upcoming Samsung Galaxy S9 and Galaxy S9+. From what we have heard so far, it appears like the 2018 flagship won't offer much when it comes to design and looks.
The South Korean technology giant is tight-lipped on its Galaxy S9 and Galaxy S9+ but fans will expect them in the first quarter of 2018, perhaps a launch in March after unveiling in February as their predecessors will complete a year-cycle in the market by the time.
Also read: Samsung Galaxy Note 9, Galaxy S9 to have one feature seen in its predecessors
According to report by BGR that cited sources, Samsung's upcoming flagships will feature a dual rear camera with lenses placed vertically like you see in the iPhone X. The leaked cases of the handsets published by the website have also revealed that the fingerprint reader will be positioned beneath them and cluster placed centrally on the rear unlike the off-centre fingerprint scanner seen in the Samsung Galaxy S8 and Galaxy Note 8.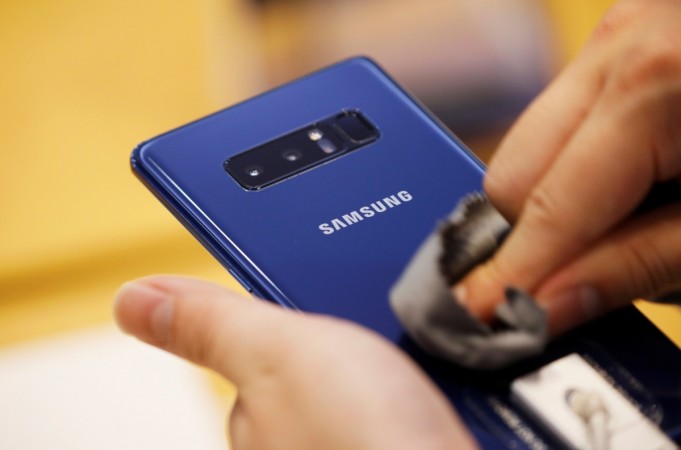 Other than the placement of camera lenses and the fingerprint reader, it appears like the the upcoming Galaxy S9 and Galaxy S9+ will more or less look similar to their predecessors. Popular leakster Evan Blass @evleaks has also claimed in a tweet that Samsung's 2018 flagship will not come with a significant change in design.
It was earlier reported that the Galaxy S9 would sport a 5.8-inch Infinity Display like its predecessor Galaxy S8, and the Galaxy S9+ to feature a 6.2-inch Infinity Display like the Galaxy S8+. The new handsets are also expected to be powered by an Exynos 9810 and Qualcomm Snapdragon 845 processors based on markets, and comes packed with either a 4GB or 6GB RAM.