Hot on the heels of an alleged near-final version of the upcoming Samsung Galaxy S9 appeared in case renders a few days ago, a new report suggested on Thursday the new flagship handset could offer an unprecedented viewing experience to its users.
Case maker Ghostek, which made the Galaxy S9 renders based on information revealed by the factory that manufactures Samsung's flagship phones, said that the top bezels of the new handset could be even narrower than what was shown in the renders. A tipster has now revealed to SamMobile that the Galaxy S9 could indeed sport slimmer bezels, allowing the device to offer a remarkable screen-to-body ratio of as high as 90 percent.
If turns out to be accurate, the Galaxy S9's screen-to-body ratio will be nearly six percent higher than that of the Galaxy S8+. Although Samsung doesn't reveal the exact screen-to-body ratio of its flagship smartphones, some unofficial data estimates the Galaxy S8+'s ratio to be around 84 percent.
For those unaware, screen-to-body ratio is the data that tells you how much of surface the phone's screen represents when compared to the whole device. For example, a device with 100 percent screen-to-body ratio will offer no visible body when you look at its front.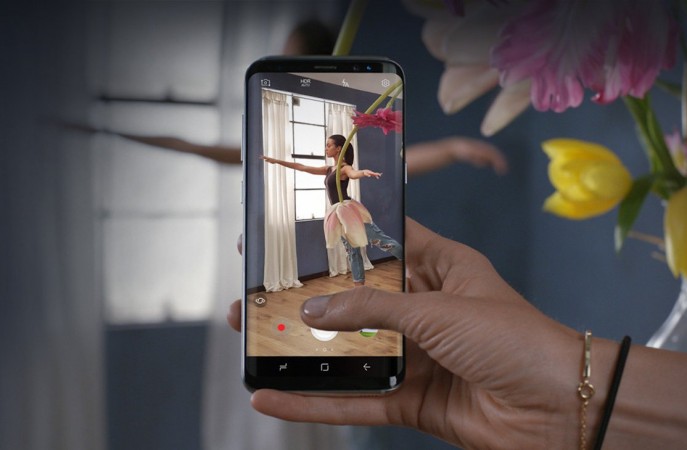 How will Galaxy S9 achieve it?
SamMobile's source told the publication that the bottom bezel on the Galaxy S9 would be nearly "non-existent" while the top one would be narrower than that of the Galaxy S8.
On the other hand, it's still unclear if the side bezels of the Galaxy S9 will also be reduced as they are already at a bare minimum on the Galaxy Note 8, leaving hardly any room for Samsung to play around with.
While it's nothing but a rumour that may or may not materialise when the Samsung Galaxy S9 finally debuts early next year, it does sound plausible given the heightened competition in the premium smartphone segment, especially after the launch of the Apple iPhone X.
What we know so far about Galaxy S9
According to on-going rumours, the Samsung Galaxy S9 will feature a 5.8-inch display and 4 GB of RAM while the Galaxy S9+ will come with a 6.2-inch screen and 6 GB of RAM. Both the phones will sport the Infinity Display like their predecessors.
The global version of the Galaxy S9 is expected to feature Samsung's new Exynos 9 Series 9810 processor while the US-specific model will likely be powered by the Snapdragon 845 CPU. The phones are also speculated to feature Bixby AI button and the 3.5mm audio jack.
The Galaxy S9 and S9+ are also rumoured to be showcased at the Consumer Electronics Show (CES) 2018 that will be held in January. However, the actual launch of the phones is expected to take place sometime in March.