Samsung was earlier reported to be testing the Android Oreo software on the generic Galaxy S8 series and now, it comes to light that the leading smartphone-maker is also working on the top-end Galaxy S8+ with the same firmware.
Samsung Galaxy S8+ running Android Oreo v8.0.0 has been spotted on Geekbench giving us crucial evidence that the flagship device owners will soon get a taste of Google's latest chocolate-milk cookie flavoured OS soon.
Also read: When will Samsung Galaxy S8+ get Android Oreo?
Usually, when devices, in this case, Samsung devices, start to show up at performance benchmarking testing sites, it indicates that the company has completed the initial stage of optimisation and also customisation (add new features) to the Google's original Android software, to make it compatible with Galaxy devices, which run custom TouchWiz UI.
Having said that, Samsung continues to test the Galaxy S8 series for another month or two, to try to increase its performance score on the benchmarking apps and also weed out any bugs or glitches so that the device owners, when they upgrade to the new software don't face any bad user-experience.
So, Galaxy S8 series owners can expect to get the taste of the Google's Android in late-October or early November.
What's coming in Android Oreo?
Android Oreo comes with numerous enhancements over the Android Nougat software, such as faster booting time, extended battery life, more fluid experiences to phones, including the latest security patches via Google Play Protect that automatically checks for malicious codes inside all the applications installed on the mobile.
Another noteworthy attribute of Android Oreo is the Rescue Party feature, which helps the device to recover from constant boot loops.
Android Oreo also brings several new features such as picture-in-picture, which allows users to do two tasks simultaneously, like checking the calendar while planning a party on a Duo video call. And Smart Text Selection improves copy and paste. With the help of machine learning to recognise entities on the screen — like a complete address — users will be able to easily select text they want with a double tap, and even bring up an app like Maps to help during navigation.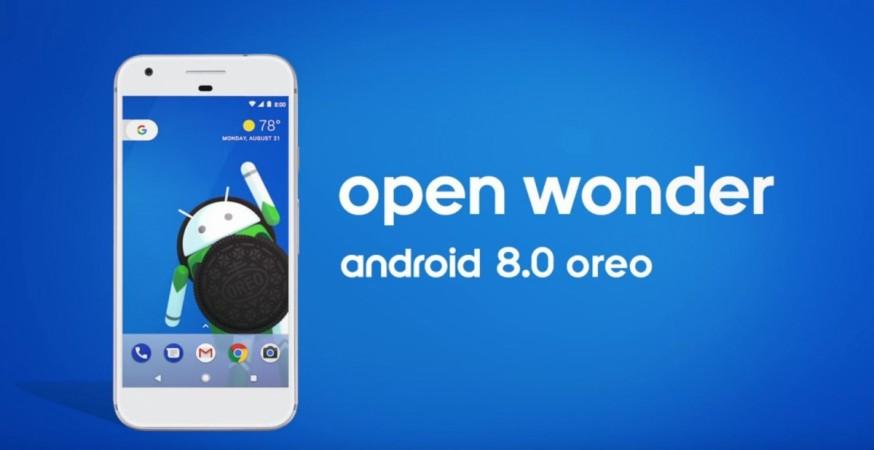 As said before, Samsung will add its own custom features into the Google's Android Oreo source code to improve user-experience on the Galaxy S8 series.
Follow us @IBTimesIN_Tech on Twitter for latest updates on Google Android Oreo release schedule details and Samsung products.