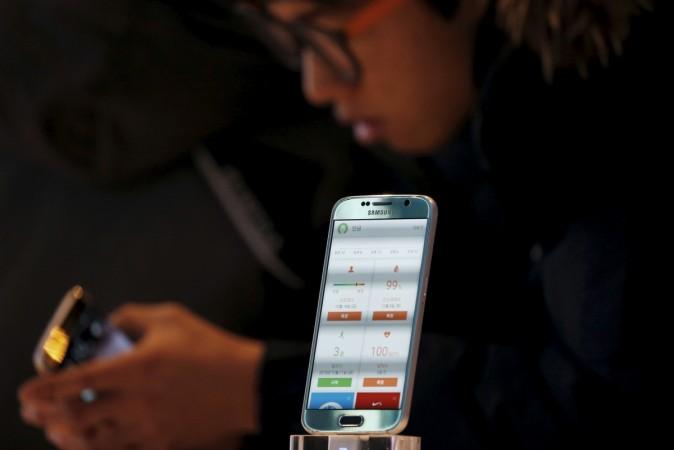 Samsung Galaxy S7's official launch is just around the corner, and the company has leaked several key details about the upcoming flagship on its official Indonesian website. The South Korean tech giant showed off the Galaxy S7 and S7 Edge in a short video clip and has set up a teaser page hinting at the possible features.
Samsung has already confirmed the Galaxy Unpacked 2016 event on Feb. 21 in Barcelona, where it will launch the Galaxy S7 series. The new one-minute video, featuring Indonesian archer Dellie Threesyadinda, shared by Samsung, is available (as of this writing) on the company's Indonesian YouTube channel and was spotted by Phone Probe. According to the report, Samsung will indeed launch the flat and dual-curved screen variants with their designs, not quite different from the Galaxy S6 series.
There is no direct revelation about the specs of the Galaxy S7 edge in the video, but it confirms the 2016 flagships will be waterproof. The video ad shows the handset paired with the Gear S2 can track fitness activities and also charge wirelessly. The teaser web page, on the other hand, suggests enhanced privacy, improved low-light photography and reiterates the waterproofing feature.
"Success, not only achieved with talent but also with hardwork and the right partner to bring you to a higher level. #TheNextGalaxy, (sic)" reads the video's description on YouTube.
The leaked video and the teaser web page are the only official information on the Galaxy S7 and S7 edge so far, and it is unclear if it was an unintentional leak or a planned PR stunt. Rumours have been replete with details about the unannounced handsets in the recent weeks, giving away the most essential specifications without an official imprint.
The images of the Galaxy S7 edge in silver, black and gold hues were leaked by popular mobile tipster Evan Blass over the weekend. In terms of specifications, the Galaxy S7 will sport a 5.1-inch QHD display while the S7 edge will sport a 5.5-inch screen with similar resolution. The company has reportedly used Exynos 8890 octa-core CPU and Qualcomm Snapdragon 820 chipset in different models based on the market.
The new flagship series will likely have 4GB RAM, 64GB storage with microSD card option, a 12-megapixel primary camera with f/1.7 aperture and a 5MP front-snapper. The handsets are also tipped to have bigger batteries along with Quick Charge 3.0 technology.
The official details of the Galaxy S7 and S7 Edge will be confirmed on Feb. 21, so stay tuned.