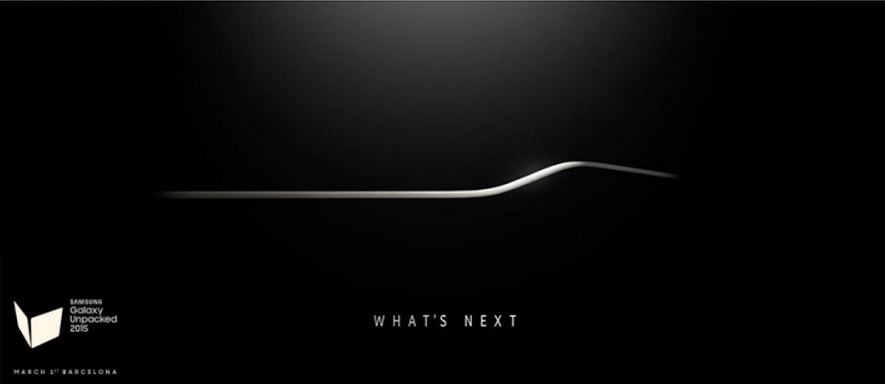 11:45 pm IST: The company has confirmed that Galaxy S6 and Galaxy S6 edge will be available globally starting from April 10, 2015 with 32/64/128GB storage options available in White Pearl, Black Sapphire, Gold Platinum, Blue Topaz (Galaxy S6 only) and Green Emerald (Galaxy S6 edge only).
11:40 pm IST: Samsung Knox security app now upgraded to defence grade, which has passed various certifications set by governments of USA, UK, Finland and others countries.
11:37 pm IST: The company announces Samsung Pay, which works with both Near Field Communication (NFC) and Magnetic Secure Transmission (MST) technology to make it device, merchant and card issuer agnostic.
11:32 pm: On Camera front, both the devices flaunt 16.0-megapixel camera on the rear-side and a 5.0-megapixel snapper on the front.
11:30 pm: Galaxy S6 houses 2550 mAh battery, whereas the S6 Edge comes packed with 2600 mAh cell. Both the devices are wireless charging compatible.
11:28 pm IST: Galaxy S6 and S6 Edge sport 5.1-inch QHD (2560x1440p) screen with pixel density close to 557 ppi (pixels per inch)
11:24 pm IST: Both devices come packed with 14-nanometer class Exynos 7 Octa-core processor baked by LPDDR 4 series 3GB RAM.
11:20 pm IST: Both Galaxy S6 and S6 Edge boasts of Gorilla Glass 4 shield and on the rear-side is made of tough metal body, which is 50% tougher than current premium phones. Company said Galaxy S devices are so strong, it wont bend, cheekily mocking Apple iPhone 6 bend-gate fiasco.
11:15 pm IST: As anticipated, Galaxy S6 Edge boasts dual-edge display with curved screen on both right and left sides.
11:10 pm: As expected, JK Shin, CEO and Head of IT & Mobile Communications Division at Samsung Electronics has announced the two new Galaxy S6 and S6 Edge smartphone.
In about few minutes The 'Samsung Galaxy Unpacked 2015' event is scheduled take kick-off at CCIB (Center de Concencions Internacional de Barcelona) Placa de Willy Brandt, 11-14, 08019 Barcelona, Spain 18:30 CET local time (12:30 pm EST/23:00 PM IST) 1 March
The event coverage will be streamed live on the company's official blog Samsung Tomorrow (HERE), UK (HERE), Norway (HERE), YouTube channel (HERE).
Upcoming Sunday event is all but certain to witness the launch of sixth generation Galaxy S series smartphone, but besides the flagship smartphone, company is also slated unveil a limited edition Edge model with curved dual-edge display.
Going by the series of teaser videos, Samsung is very gung ho about the new Galaxy S6, which is said to major upgrade over its predecessor.
The upcoming Galaxy S6 internally known has Project Zero is said to be game changer for Samsung. The new smartphone has undergone major design changes and also in terms of internal hardware.
Samsung Galaxy S6 will boast of 5.1-inch QHD (aka 2K: 2560x1440p) screen with a staggering pixel density of 550 plus ppi (pixels per inch).
Under the hood, it is believed to come packed with 14nanometer based 64-bit class Exynos 7 Octa-core CPU backed by 4GB RAM, 20.7-megapixel camera and a 5.0-megapixel front-camera.
[Also read: Samsung Galaxy S6 aka Project Zero Final Wrap-up: Expected Release Date, Price, Specification Details]