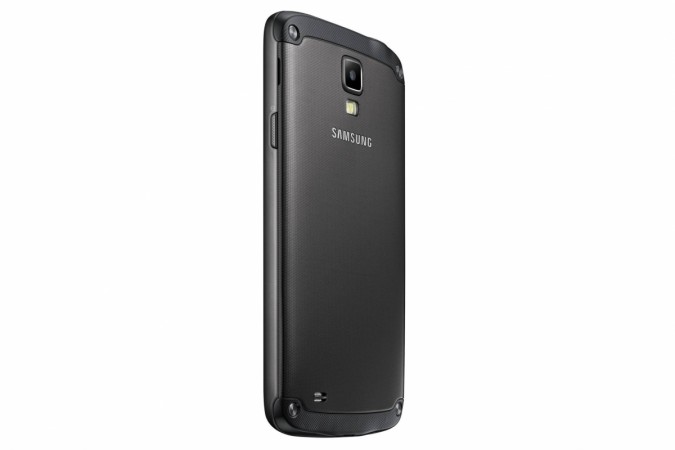 Samsung's critically-acclaimed Galaxy S6 and Galaxy S6 Edge are still not available in the market, while a new variant of the flagship has already been spotted in the wild.
The tech giant ditched water-resistant certification for the new flagship smartphones, but those in need of extra protection will find Samsung's upcoming Galaxy S6 Active quite fitting. A new device with model number SM-G890A was listed on the company's official User Agent Profile webpage, confirming the arrival of Galaxy S6 Active.
The model number listed Samsung's UAP website is quite similar to Galaxy S5 Active's SM-G870A. The SM-G890A is clearly the successor of last year's Galaxy S5 Active. The letter "A" in the model number stands for AT&T, suggesting the leaked device is AT&T's version of Galaxy S6 Active. But the listing gives away more than just the device's model number as it mentions the screen resolution to be measured at 1440 x 2560 pixels. This means the Active variant will borrow the high-resolution Quad HD aka 2K display from its flagship siblings, which are expected to be available next month.
The Samsung Galaxy S6 Active will feature some changes as compared to its flagship counterpart. The Galaxy S6's design was well-received by consumers and critics but the company is expected to make some exterior changes to make it dust and water resistant, SamMobile speculates.
The UA Prof did not list other specifications of the Active variant, but if Samsung has no plans to make any changes under the hood, the unannounced smartphone will sport a 5.1-inch display, 16MP rear-shooter, 5MP front snapper, 3GB RAM and a 2,550mAh battery. It will also be powered by Samsung's very own octa-core Exynos 7 processor and come with 32GB, 64GB and 128GB storage options.
According to MySamsungPhones, the Galaxy S6 Active is expected to be announced in May, but there's no confirmation from Samsung and AT&T on the matter.