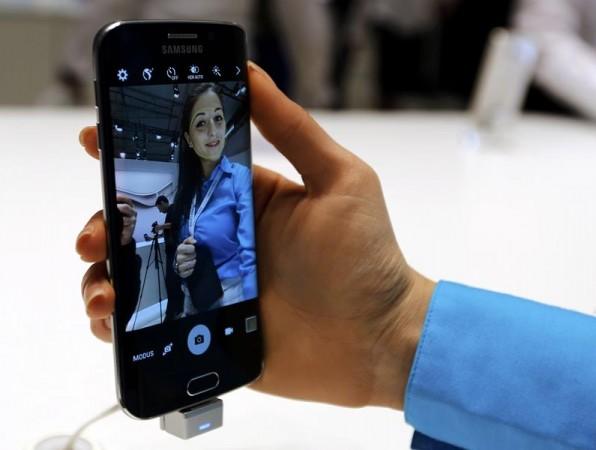 Samsung and HTC are among the top Android smartphone makers in the world. Both the companies have brought several smartphones with great level of design innovation and specification. Recently, both the companies launched their much-awaited latest flagship smartphones at Mobile World Congress 2015. Dubbed as HTC One M9 and Samsung Galaxy 6 Edge, both smartphones features powerful hardware specification along with implementing their renowned design language. While the HTC device retained almost identical design language of its sibling HTC One M8, the Samsung handset had visibly undergone extensive modification from its predecessor.
Meanwhile, the two phones have already gone through all the known benchmarking suites and their respective results are out. Benchmarking is a synthetic process to compare every device through their performance in individual departments. The tests cover raw processor speed, storage access speed, 3D performance and several other complex tasks.
Specification
Before jumping into the scores, let's take a look at the specification of both the phones. Running on the latest Android 5.0.2 Lollipop operating system, the HTC One M9 sports a 5-inch display, while Galaxy S6 Edge features a 5.1-inch 1440p display. Though both smartphones have 3GB RAM memory, Samsung Galaxy S6 Edge boasts the latest LPDDR4 RAM memory, while HTC One M9 retains LPDDR3 RAM. The Galaxy S6 Edge runs on a Exynos 7420 Octa Core processor and HTC One M9 runs on the Snapdragon 810 SoC. Now let's see who scored what on the 3 most popular Android Benchmarking suites.
AnTuTu Benchmark 5.6.1
The two phones use different manufacturing architecture. While the Exynos 7420 SoC is based on 40nm architecture, the Qualcomm Snapdragon 810 is based on 20nm node process. So, it is obvious that Exynos will outperform the Snapdragon SoC for its less power consumption and more performing capability
In the test, HTC One M9 scored 57,668, more than Samsung's earlier smartphone Galaxy Note 4. But again Samsung Galaxy S6 Edge managed a whopping 70,256.
Quadrant Standard
This is a standard benchmark responsible to test the CPU, I/O and 3D graphics. In the test, Samsung Galaxy S6 Edge scored 36,364, while HTC One M9 scored 31,402.
GeekBench 3
In this test, Samsung Galaxy S6 Edge scored 1,429 in the single core test and 5,259 in the multi-core department, the highest achieved by any Android device till date. In comparison, HTC One M9 managed 1,185 in single core test and 3,705 in the multi core, lower than the Samsung Galaxy S6 Edge.
So, on summing up the scores, Samsung Galaxy S6 is better than HTC One M9 in the performance department.