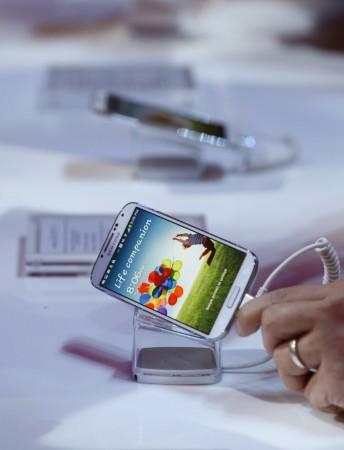 A few months after the launch of Samsung Galaxy S4, rumour mills are in full swing about the South Korean giant's next Galaxy smartphone. Latest reports suggest that the successor of Galaxy S4 would come with metal chassis unlike the plastic variety found in its predecessors.
Technology website Android Geeks citing two internal sources have confirmed that Samsung's next Galaxy offering would embrace the metal body like the iPhone and HTC One, in lieu of the plastic case. Despite Galaxy S models being the among the popular selling handsets in the global market, with S4 being sold over 40 million units just one month after hitting the shelves, Samsung seemed to have felt the need to change its design philosophy.
Apparently, the upcoming Galaxy S smartphone, believed to be S5, would feature a metal body as part of Samsung's new strategy dubbed Design 3.0. The adoption of aluminum to encase Samsung's product line-up would make the smartphones safer, but also heavier and costlier. It is also assumed that the new design would bring unibody construction to the Samsung's smartphones, which means lack of removable batteries.
"Samsung will start to use aluminium for its high-end smartphones, and the Samsung Galaxy S5 will be the first one to receive this treatment. Of course, an aluminium body comes with some expenses. First of all, the unibody construction (which is pretty popular among the smartphone makers) will no longer allow the users to remove the battery of the Samsung Galaxy S5," Android Geeks reported.